Cink urges players to support sponsors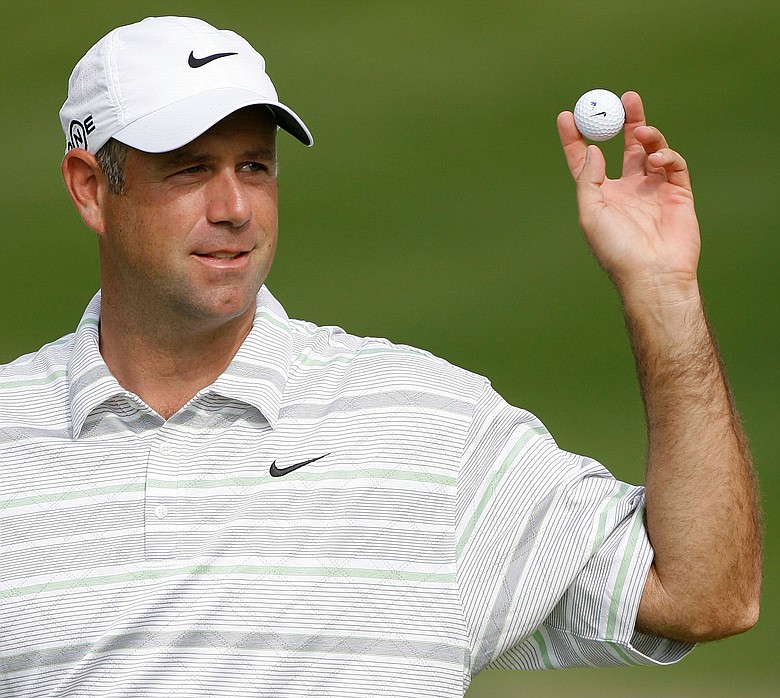 Monday, April 27, 2009
CROMWELL, Conn. — Stewart Cink could have done a teleconference Monday to promote June's Travelers Championship, where he is the defending champion.
But Cink, who is playing this week at Quail Hollow in North Carolina, instead flew to Connecticut for the day to shake hands with tournament supporters and meet with members of the media.
In these tough economic times, he said, it's important for golfers to support tournaments like this one, which recently received a commitment from the insurance company to sponsor the event through 2014.
"At a time when everyone else is running for safety, for Travelers to step forward like that, it's a big deal," Cink said.
The event, which began in 1952 as the Insurance City Open and later became the Greater Hartford Open, was on the verge of extinction when Canon dropped out as title sponsor after 2002. Buick stepped in as a bridge sponsor before Travelers agreed to become the title sponsor for the 2007 event.
With the company's help, the tournament last year opened a state-of-the art practice facility, and this year will have an expanded "Fan Zone" on the golf course, with attractions such as a rock climbing wall, miniature golf and free concerts in the evening when play is over.
Cink, a member of the PGA Tour Policy Board, said he's been trying to convince other golfers they also need to step up and play in tournaments like this one, to send a message of support to companies that make long-term commitments to the sport.
"As the players play, the fields are better and the value is up for television, for the sponsors and it's a better world for all of us," Cink said. "That's been difficult to get across to some players."
Gov. M. Jodi Rell, the honorary chairman of the tournament, said it's also important to the state, which looks to the Travelers as an economic driver.
"Every time we're on television and they say the words 'in Cromwell, Connecticut' and then they show this beautiful course and they show these wonderful players, I'm thinking to myself, 'Cha-ching, cha-ching,' " she joked.
The tournament's spot on the schedule, in June just after the U.S. Open, has hurt the field in the past. Many golfers like to take the week off after a major. But this year, the Open will be held at Bethpage on Long Island, less than 130 miles from Cromwell.
The tournament already has received commitments from players such as Sergio Garcia, Vijay Singh, Anthony Kim and Stuart Appleby.
"The travel is the one difficult part of what we do out here," Cink said. "If you take the difficulties and the stumbling blocks out of the equation than there's less reason for anybody to say no."
There has been talk of requiring all golfers to play every stop on the tournament at least once every four years. But Cink worries that would lead Tiger Woods, who has never played in Cromwell, to simply pack his bags every summer and head to the European Tour.
Andy Bessette, Travelers executive vice president and chief administrative officer, agreed that such a rule wouldn't be good for the tournaments.
"I think it would be very helpful if the players once in a while supported every tournament," he said. "If Tiger were to play here, great, but it's important to have people who want to be here."
Golfweek.com readers: We value your input and welcome your comments, but please be respectful in this forum.
---
---
---
---
---
---
---
---
---
---
---
---
---
---
---
---
---
---
---
---
---