Prince (No. 38, 2011) commits to Oregon
Kendall Prince, No. 38 in the Golfweek Junior Rankings for the class of 2011, has verbally committed to Oregon. Prince played in the Junior World Championships and the U.S. Girls' Junior over the summer, and won two FCWT events to close out 2009.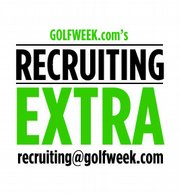 Prince told Golfweek Ohio State and New Mexico rounded out her top three schools, and that she also considered California, Oregon State, James Madison, Vanderbilt, Northwestern and North Carolina. She went into the college selection process looking for a school close to her home in Lake Oswego, Ore., and one that was supportive of its athletes. A coach she meshed with was most important on her list of criteria, and Prince found that in Oregon coach Ria Quiazon.
"Whenever I talked to her, it was something different, it was a good feeling," Prince said. "I just felt like that would be such a good fit."
Latest Related Headlines