Former ETSU star Davies taking advantage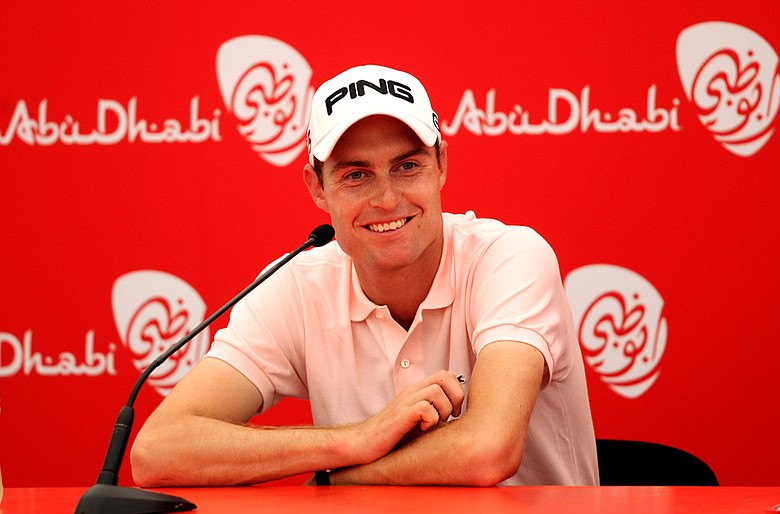 Monday, January 31, 2011
ABU DHABI, United Arab Emirates – Rhys Davies must be quite astute when it comes to proverbs.
He is living this week by the old adage, "don't look a gift horse in the mouth."
Davies should be spending quality time on the range this week preparing to play in Qatar next week, instead of contending for the Abu Dhabi Golf Championship. However, he is taking full advantage of the free pass that got him into the tournament.
The former East Tennessee State player is just one shot off the lead. Rounds of 66-68 have him sitting tied for fifth, in the nosebleed company of Sergio Garcia, Martin Kaymer, Ian Poulter and Rory McIlroy.
Davies has a full European card this year courtesy of a fourth-place finish on last year's European Challenge Tour. That should entitle him to plenty of starts on the main tour this year. Abu Dhabi wasn't supposed to be one of them.
The Welshman was second reserve for this tournament, one spot in the queue behind Portugal's Jose-Filipe Lima. However, thanks to a bit of creativity by promoters IMG Davies, not Lima, got into the championship when James Kingston withdrew due to medical reasons.
Edoardo Molinari, who was in the event on a sponsor's invite, replaced Kingston, and Davies was handed the sponsor's invite. Davies is an IMG client.
It might not have been entirely fair, but Davies wasn't going to argue with what went on behind the scenes.
"I was second reserve so I was coming here hoping to maybe get a start but not really expecting it," Davies said. "I was fortunate they asked me to play."
Fortunate and potentially important to his season.
Davies hasn't exactly lit up the European Tour in his first three starts with a full card, but at least he's holding his own amongst Europe's elite. He's made the cut in three straight events, with a best-place finish of tied for 41st in last week's Joburg Open.
For him to be 10-under-par and among the leaders going into this weekend might be something of a surprise to the rest of the field, spectators and other golf fans – but not to anyone who knows Rhys Davies.
The 24-year-old is a past winner of the British Boys Championship, a two-time GB&I Walker Cup player and a three-time first-team All-American at ETSU. He won twice on last year's Challenge Tour.
"I believe I can do well at this sport and I'm going to give my absolute best to do so," he said. "I played sport from a very young age and always had the will to win, whether it's anything – basketball, golf, cricket, football. I have it in me that I want to compete and I want to win."
Considering Davies is only in his second full season as a professional, he was somewhat taken aback when asked if playing in this year's Ryder Cup in his homeland was on his mind. One of Davies' Challenge Tour wins last year might have come in Wales, the SWALEC Wales Challenge, but he isn't getting ideas above his station.
"If I was to set my target of getting into the team," he said, "I think I would be a little bit pushed this early on in my career.
"I don't tend to set too many goals. I just approach every tournament to try and win it. I keep it as simple as that because I think that's the prime objective every time you turn up, regardless of where you are or what the field or course is like. You turn up and try and win, and that's my goal every week."
Davies might not win this week, but a good finish would help propel him up the European Tour money list from his current position of 62nd.
The affable Welshman might be in the field courtesy of some IMG hocus-pocus, but at least he's good enough to justify his spot.
In fact, his name doesn't look out of place at the top of the leaderboard.
Golfweek.com readers: We value your input and welcome your comments, but please be respectful in this forum.
---
---
---
---
---
---
---
---
---
---
---
---
---
---
---
---
---
---
---
---
---