Golf industry retains lobbyist for Capitol clout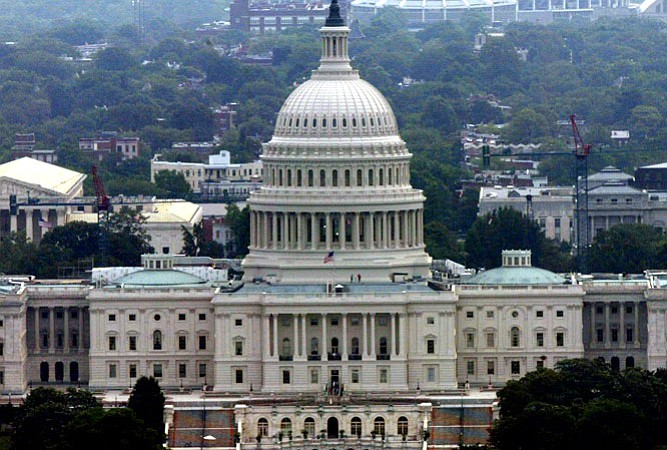 Thursday, January 28, 2010
If President Barack Obama is offering a stimulus package, the golf industry wants a piece of it. At the very least, it doesn't want to be left out of consideration for federal relief.
With that goal in mind, a handful of key golf organizations have banded together and hired an essential catalyst for success in D.C. – A lobbyist.
Enter the Podesta Group, a bipartisan government relations firm that principal David L. Marin says does everything from "policy making to political maneuvering."
The need for Capitol clout became apparent shortly after Hurricane Katrina devastated the Gulf Coast. To the shock of many industry leaders, golf courses were excluded from federal aid packages designed to rebuild businesses. Since then key golf officials have visited D.C. annually to tout golf's contributions to the economy, charity and the environment. But they concluded they need professional help.
That's why the PGA of America, the National Golf Course Owners Association, the Golf Course Superintendents Association of America and Club Managers Association of America pooled $100,000 and solicited another $100,000 in donations to retain Podesta.
First and foremost, Podesta will try to counter a troubling perception among some Congressional members that "associating with golf is somehow a bad thing," Marin says. Then, major issues affecting the golf industry will be tackled, such as immigration reform and their impact on labor, tax issues and environmental regulations.
The key to success, Marin says, is "specifically tailoring messaging in a way that is appealing to a given member in Washington.
"Some members may care most about the manufacturing sector, some may care about diversity in the workplace, but certainly right now in Washington if you're not talking about jobs and economic impact then you're not part of the conversation."
Adds Marin: "We're only going to be successful on the policy front, if we first begin changing the perceptions about golf and arming members of Congress with what they need to do the right thing."
Golfweek.com readers: We value your input and welcome your comments, but please be respectful in this forum.
---
---
---
---
---
---
---
---
---
---
---
---
---
---
---
---
---
---
---
---
---