Pelz, Odyssey Golf teaming up again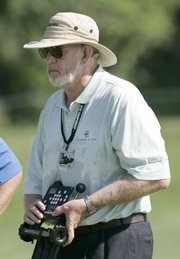 ORLANDO, Fla. – Odyssey Golf and short-game guru Dave Pelz are teaming up again. His patented two and three-ball putters were licensed to Callaway Golf, and inspired the Odyssey Two-ball putter, which debuted in 2001 and is one of the best-selling putters of all-time.
Now, Pelz is joining Odyssey as a brand ambassador. It's the first time Pelz is endorsing a golf club (in the past, he has designed equipment).
"We want to make people score better," Pelz said. "That's what my life is about."
Latest Related Headlines