Ping acts with a nod to amateurs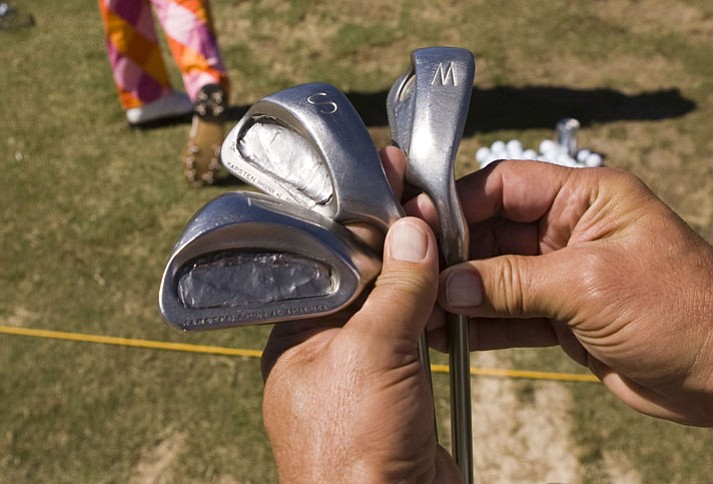 Tuesday, March 9, 2010
I listened to Tuesday afternoon's phone conference with PGA Tour commissioner Tim Finchem and Ping CEO John Solheim, and I have one word for you: bifurcation.
In the language of golf, bifurcation means the pros will have one set of rules and the amateurs will have another.
And that is exactly what is happening in regard to Ping Eye2 irons and wedges from the 1980s. As of March 29, touring pros around the world can't use them. Meanwhile, amateurs can play with them – forever.
Solheim wants to protect the agreement made by his father, Ping founder Karsten Solheim, with the U.S. Golf Association in 1987. That agreement, in the form of a contract, said the USGA will guarantee the lifetime conformity of the old Ping Eye2 clubs (made between 1984 and April 1, 1990).
OK, Solheim has allowed the touring pros to bypass that guarantee. He waived the right of his company to keep the PGA Tour from banning the pros' use of the club. But he is not about to do the same for amateurs.
When so-called elite amateur tournaments adopt new groove regulations in 2014, the old Ping Eye2 clubs will remain in play even though their grooves do not conform to the new groove rules.
"We have not changed anything to do with amateurs whatsoever,'' Solheim said, adding that it was not even part of the discussion.
Solheim made it clear he wanted to protect amateurs who bought or obtained the Eye2 irons and wedges. This is the same reason he declined to agree to the prohibition of old Eye2s in the 2010 U.S. Senior Open and U.S. Women's Open.
Solheim said he hoped he would be in a position in the future to waive the use of old Eye2s in the Senior Open and Women's Open. But not right now.
Amateurs and Eye2s, however, go together like bread and butter in Solheim's mind. It seems clear to me that he will never agree to the prohibition of the old Eye2 clubs from any form of all-amateur competition.
All this does not bother me in the least. Bifurcation is with us, and I welcome it.
The game of golf has changed dramatically in recent decades. The difference between touring pros and all golfers, including the very best amateurs, has grown from a gap to a gulf. There is no longer any comparison.
The pros hit the ball longer and higher than virtually all amateurs. They generally have much faster clubhead speeds. They have the capability to produce more spin.
If the game of golf is to grow and attract new participants, regulations need to benefit amateurs, not punish them.
We are in a syndrome in which golf equipment rules are formulated and enacted because of the abilities and performances of touring pros. Too often these rules changes disregard amateurs. If amateurs obtain less pleasure from golf because of new rules, tough luck. They become civilian casualties, if you will.
This pro-based process of making rules is like the tail wagging the dog, and the tail is out of control. Somebody forget to flip the OFF switch on this tail.
We should encourage golf-club manufacturers to produce super-long clubs and juiced-up balls for amateurs.
If amateurs want to test themselves against the pros, then they can play by pro rules. The amateur realm should remain touring pro-free and real guy-friendly.
Bifurcation. It's about time.
Golfweek.com readers: We value your input and welcome your comments, but please be respectful in this forum.
---
---
---
---
---
---
---
---
---
---
---
---
---
---
---
---
---
---
---
---
---