Valasek (No. 94, 2011) commits to Coastal Carolina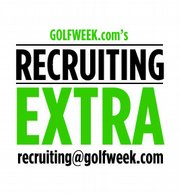 Peter Valasek, of Howey-in-the-Hills, Fla., has given a verbal commitment to play college golf at Coastal Carolina.
Valasek, 18, a student at the Gary Gilchrist Academy, has won three Future Collegians World Tour events this season, with a runner-up and a T-5 in seven events. He also won on the FCWT in 2010. He is No. 94 in Golfweek's Junior Rankings.
"Peter has made great strides in his golf while he has been at the GGGA," said Scott Shaffer, Valasek's coach and assistant director of instruction at GGGA. "He has matured into a great player mentally and physically. He will be a great addition to Coastal Carolina and will be successful at the next two levels of golf."
Latest Related Headlines