PGA Tour finale: What's at stake for Tour pros?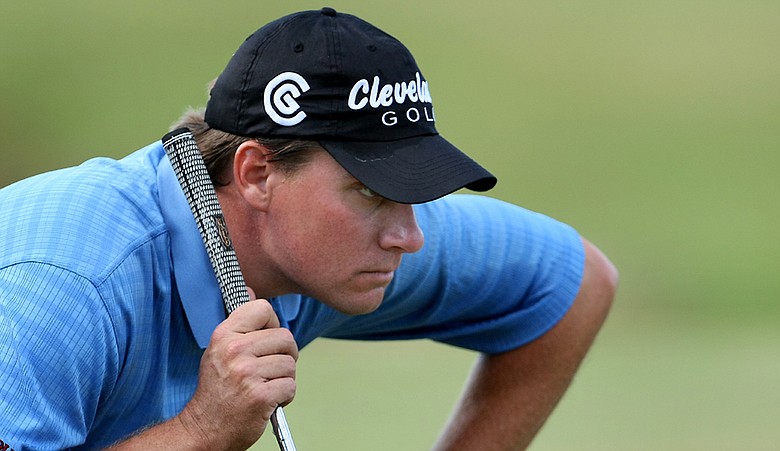 Wednesday, October 19, 2011
ST. SIMONS ISLAND, Ga. – Let's make one thing clear before we start talking about the pressure surrounding the PGA Tour's season finale at Walt Disney World.
Being a PGA Tour player, "is still the best job in the world," in the words of William McGirt, one of the unfortunate ones playing for his livelihood at the Children's Miracle Network Classic. "I wouldn't trade it for anything."
Few are fortunate enough to make a living as a professional golfer. Even fewer are better off than the top 125 on the PGA Tour money list.
Finishing inside the top 125 allows a player to pick his schedule for the following season. He's allowed entry into any open PGA Tour event he likes, as well as The Players Championship. The 126th player on the money list, by contrast, will only gain entry into approximately 10-15 of the Tour's lower-tier events.
Robert Garrigus this week's defending champion, doesn't have to worry about keeping his card for next year, but he knows what's at stake for those that do.
"It's kind of like knowing you might be the CEO of a company, and if you don't play well you're going to be the janitor," he said.
Roland Thatcher says this week is worse than Q-School. He should know. This is the third consecutive year Thatcher has come to Disney with his card in question. He's 120th on this year's money list.
He came to the final event of 2009 at No. 119 on the money list, then missed the cut. He was projected at the start of the final round to finish 123rd on the money list. All he could do was watch.
"I don't think I was sober by the end of it. I had a few cocktails to get me through it. We tried to avoid watching the golf, watching the computer, but I was unsuccessful in both," Thatcher said. "I spent way too much time that weekend looking at (the computer). ... My poor wife, she refused to stick around for it. A buddy came over and essentially babysat me for the rest of Sunday."
Thatcher's performance at Disney last year was one of the most underrated of the season. He started the week at 179th on the money list, needing to finish solo second to keep his card. He did just that after holing a 5-foot putt on the final hole.
Finishing 126th on the money list isn't the end of the world, but it is important. That player isn't banished to the Nationwide Tour. No, Nos. 126-150 are conditionally exempt for the following season on the PGA Tour. They're field fillers, players that get in on a space-available basis. The conditionally exempt can expect to get between 10 and 15 starts next year. That doesn't include this year's Q-School, which many of them will have to attend.
The fan at home will have trouble empathizing with the 126th finisher on this year's money list. That player will earn more than $630,000 this year. The difference between being fully and conditionally exempt is huge for players, though.
"People don't understand how different No. 125 to No. 126 is," Thatcher said. And that's why Thatcher says you can "definitely tell" which the players are on the bubble.
McGirt, who ranks 138th on the money list with $522,781, said Disney World isn't exactly the happiest place on earth for players grinding for a card.
"We're all tired, we're all getting a little cranky, but we know what's on the line," said McGirt, who said he's spent 14 nights at home since leaving for the Sony Open in Hawaii, his first start of the year. "You just have to keep going."
Golfweek.com readers: We value your input and welcome your comments, but please be respectful in this forum.
---
---
---
---
---
---
---
---
---
---
---
---
---
---
---
---
---
---
---
---
---