McDowell tries new methods at the Masters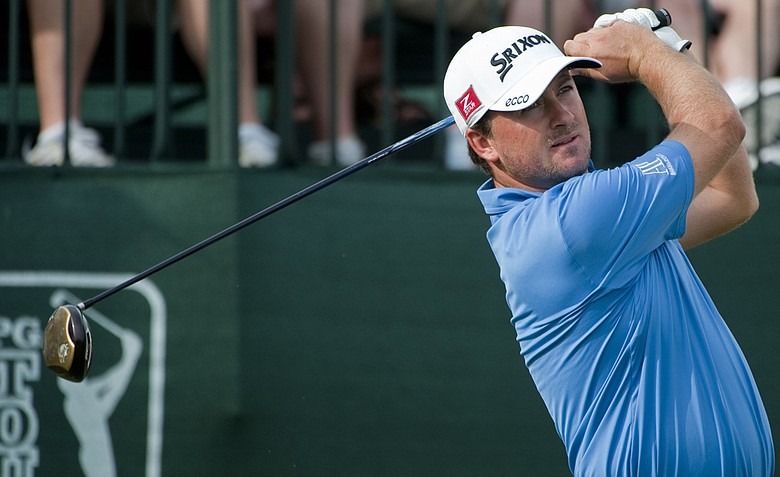 Wednesday, April 4, 2012
AUGUSTA, Ga. – Graeme McDowell has what conservatively could be called a dubious record at the Masters. In four previous trips to Augusta National Golf Club, the 2010 U.S. Open champion missed three cuts: in 2005, 2010 and 2011. The only year when he played the weekend, in 2009, McDowell tied for 17th, recording his only two rounds in the 60s.
---
Photo Gallery
2012 Masters: Wednesday at Augusta National
Check out images of the course after being doused by heavy rain, as well as players getting in work before Thursday's opening round.
---
Now on the eve of his fifth Masters, the Northern Irishman is taking his past struggles here as something of a wake-up call. McDowell figures that if what he had done before hadn't worked, then he would try a new method.
"I'm not coming in here building it into something it's not," McDowell said of his approach to the season's first major championship. "In the past, I've been a bit in awe of this golf course, a bit like, 'Wow, how am I going to get around this golf course?' I'm spending too much time working out where not to hit it as opposed to just playing the golf course, taking it for what it is."
In the past, McDowell would spend days on site pre-Masters, playing 27 or 36 holes and getting a feel for the golf course. Not this year. Instead, McDowell believed that his best preparation was to play tournament golf, so McDowell played at the Arnold Palmer Invitational and the Shell Houston Open as his Masters preparation.
It certainly worked to some extent with a second place at Bay Hill, though he slumped to a tie for 63rd the next week in Houston after a final-round 74.
Now McDowell comes to Augusta with a different prospective.
"I eagled 2 and I eagled 15, and I birdied 13 and I birdied 8," said McDowell, recalling his 6-under total on the par 5s in his Tuesday practice round. "It's just an example of where you can score on this golf course, if you hit quality shots. Like I say, just coming in here a little bit more, competitively sharp, I'm not getting as worried about the golf course as I have in the past."
Of course, McDowell also sees his perspective changing this week in his play, but he also sees the landscape changing in the quality of the fields. With Woods having won two weeks ago and his good friend Rory McIlroy winning and taking over World No. 1 for two weeks, McDowell understands that this year's Masters is different than his previous four.
"Everyone else around me has been playing fantastic," McDowell said of the top players. "You've got 10, 15 guys in the top 20 of the world in form, playing well. That's what makes this week so exciting."
Golfweek.com readers: We value your input and welcome your comments, but please be respectful in this forum.
---
---