College Women
Women's preview: Mountain West Conference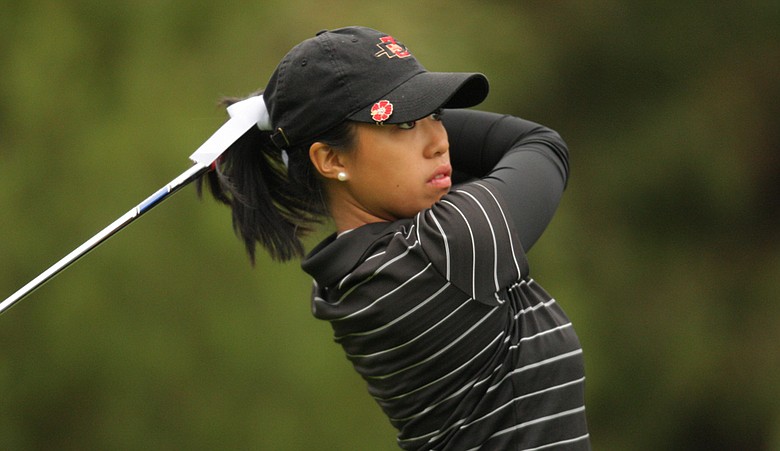 Wednesday, February 1, 2012
Add Leslie Spalding's name to the list of coaches who have changed schools to find immediate success in their first season. Spalding, who spent the previous four years as the head coach at Montana State, coached San Diego State to a win in just her second event with the Aztecs. But to be fair, she had a bit of luck with the transition.
"I am so lucky to have walked into this situation," Spalding said of her new team. "They are a great group of girls who are so happy to be here."
In addition to the win at the Wyoming Cowgirl Desert Intercollegiate, San Diego State also earned a runner-up at the Las Vegas Collegiate Showdown. The Aztecs are generally among the top 50 in Golfweek's rankings, but almost cracked the top 30 in the fall. They broke for winter at No. 31.
Junior Christine Wong, a player Spalding calls "always bubbly and happy," led the charge for San Diego State in the spring. Tessa The, a transfer from Colorado, was a solid No. 5 for San Diego State in the fall, but will sit out for the spring for personal reasons. Spalding is counting on junior Alessia Knight to step up and fill that void.
San Diego State will play a tougher spring schedule than its fall schedule. The team opens the second half of the season with the Arizona Lady Wildcat Invitational and closes regular-season play with the Ping/Arizona State Invitational. Spalding, whose previous life was as an LPGA player, explains it in terms with which she's familiar.
"I think it's like when a player all of a sudden makes it onto the PGA Tour the LPGA tour -- they may be shell-shocked a little bit," she said of facing powerhouse Pac-12 teams. "It takes time to think that you belong there and can actually compete there."
• • •
Top of the class: San Diego State
Best player in the fall: Christine Wong, San Diego State
• • •
Past champions
2007: TCU
2008: New Mexico
2009: New Mexico
2010: New Mexico
2011: TCU
• • •
Conference capsules
San Diego State (Golfweek/Sagarin Ranking: No. 31)

A win and a runner-up in the fall under first-year head coach Leslie Spalding. Junior Christine Wong is the go-to player for this team.

TCU (No. 36)

Underperformed a bit in the fall. With two solid seniors in Brooke Beeler and Rachel Raastad plus underclassmen Sanna Nuutinen and Alex Bonetti, the Horned Frogs have enough talent to be a top-20 team.

New Mexico (No. 41)

Sophomore Sophia Hoglund really came into her own this fall, winning the Branch Law/Dick McGuire to start the season. She and the Lobos' pair of seniors will need to continue playing well as the team faces a tough spring schedule.

UNLV (No. 63)

Struggled to get anything going in the fall after losing Therese Koelbaek. The highlight was a T-5 finish at its own event.

Colorado State (No. 68)

Claims two of the top golfers in the conference in Betsy Kelly and Brianna Espinoza. A streaky team, but with two top 5s in big events this fall, one that can't be totally overlooked.

Wyoming (No. 102)

Starting the fall in deep fields like the Ptarmigan Ram and Branch Law/Dick McGuire provided good experience for the Cowgirls. A good mix of old and new talent on this roster.

Boise State (No. 147)

Should be proud of a T-6 at the Rose City Collegiate, the team's best fall finish. Junior Hayley Young provides a reliable base.

Conference championship

April 20-22, Wigwam Resort (Gold), Phoenix, Ariz.

Lance Ringler's prediction

TCU. San Diego State was certainly a surprise team with the conference's best ranking this past fall, but TCU is the best team is this league. The Horned Frogs did not play their best golf and should climb back to the top and defend its conference title.
• • •
Complete coverage
Wondering how your favorite conference is shaping up headed into the spring season? Who is our favorite to pick up the automatic qualifier? Check out our conference-by-conference break down with our complete coverage page here.
• • •
Going social with Golfweek
Want to follow our college gurus on Twitter? Here are some quick links:
• You can follow blogger Asher Wildman here
• You can find Lance Ringler's college Twitter feed here
• Follow women's college golf with Julie Williams here
• And follow all of college golf on Facebook by clicking here
Golfweek.com readers: We value your input and welcome your comments, but please be respectful in this forum.
---
---
---
---
---
---
---
---
---
---
---
---
---
---
---
---
---
---
---
---
---