College Women
Women's preview: Southland Conference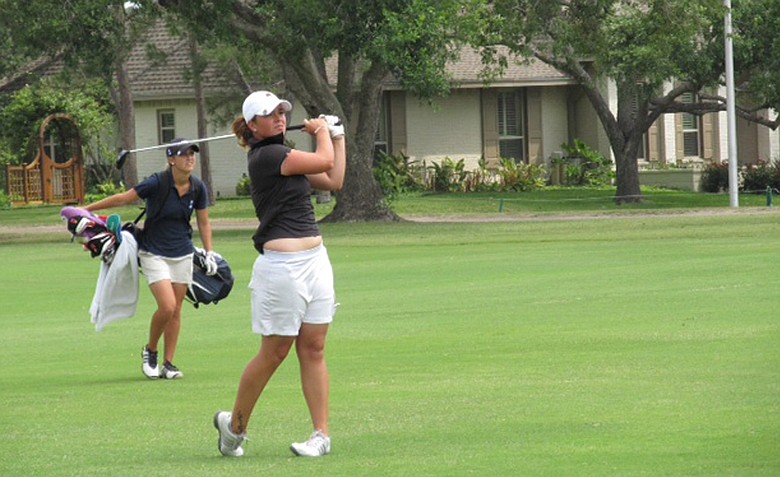 Friday, February 10, 2012
Talk of postseason is a sore subject for Texas State. Head coach Mike Akers and his team know all too well what it feels like to wait for the phone call that never comes.
"Last year we were a bubble team and we didn't win conference, and then we had to sit and wait for our names to be called," Akers explained.
Bubble-team status for the Bobcats last year mostly was a product of struggling in the fall. Texas State had mediocre team finishes before opening its spring with back-to-back wins. Despite the postseason let-down, the team regrouped at the beginning of this season to finish fourth at the Golfweek Program Challenge (giving up the lead in the final nine holes) before winning the Missouri-hosted Johnnie Imes Invitational.
"To get it done in Missouri, that was really uplifting and helped us to have a good fall," Akers said of a squad that is six players deep.
The new strategy for Texas State this year is to play well before the Southland showdown, so that a trip to regionals doesn't hinge on the automatic qualifying spot out of the conference. That's where something called the Interstate 35 rivalry comes into play – it's a friendly grudge match between Texas State and Texas San Antonio, the top two schools in the conference.
UTSA won last year, but Texas State will host the conference championship this year, which is its last season in the Southland before moving to the Western Athletic Conference next year.
"We're really excited, we want to go out in style and host a great championship and hopefully we win," Akers said.
• • •
Top of the class: Texas State
Best player in the fall: Fabiola Arriaga, Texas San Antonio
• • •
Past champions
2007: Sam Houston State
2008: Texas State
2009: TX A&M-Corpus Christi
2010: Texas State
2011: UTSA
• • •
Conference capsules
Texas State (Golfweek/Sagarin Ranking: No. 51)

In its final season in the Southland before heading to the Western Athletic Conference, looking to go out on a good note. Deep squad showed its ability to close a tournament by winning the Johnnie Imes.

Texas-San Antonio (No. 53)

Defending conference champions came to life at the end of the fall by winning the Alamo then finishing runner-up at Onion Creek. Sometimes has a hard time putting three rounds together.

Lamar (No. 97)

Four starts this fall, and earned one runner-up finish plus a third- and a fourth-place finish. Only five players on this roster, but all consistent and capable. Could make some noise at the conference championship.

Sam Houston State (No. 134)

Highlight of the fall was winning its home event wire to wire. A tie for third in Memphis also impressive.

Texas A&M - Corpus Christi (No. 152)

Solid but unspectacular start to the season. Senior Ryann White a good leader.

Central Arkansas (No. 171)

Julia Roth is the best player on this squad – led the Bears in all three fall events. Team couldn't crack the top half of the leaderboard in any.

McNeese State (No. 186)

Couldn't find its stride in the fall season, but saw good competition at Onion Creek, Xavier and Portland State.

Stephen F. Austin (No. 212)

A top 5 at Sam Houston's tournament showed promise, but the Ladyjacks will need to find that game more often to improve in the spring.

Conference championship

April 16-18, Vaaler Creek, Kyle, Texas

Lance Ringler's prediction

Texas-San Antonio. Slow start to the fall was quickly forgotten with a first and second. The Roadrunners won the Southland conference a year ago and should be the favorite again this spring.
• • •
Complete coverage
Wondering how your favorite conference is shaping up headed into the spring season? Who is our favorite to pick up the automatic qualifier? Check out our conference-by-conference break down with our complete coverage page here.
• • •
Going social with Golfweek
Want to follow our college gurus on Twitter? Here are some quick links:
• You can follow blogger Asher Wildman here
• You can find Lance Ringler's college Twitter feed here
• Follow women's college golf with Julie Williams here
• And follow all of college golf on Facebook by clicking here
Golfweek.com readers: We value your input and welcome your comments, but please be respectful in this forum.
---
---
---
---
---
---
---
---
---
---
---
---
---
---
---
---
---
---
---
---
---