College Women
Women's preview: Sun Belt Conference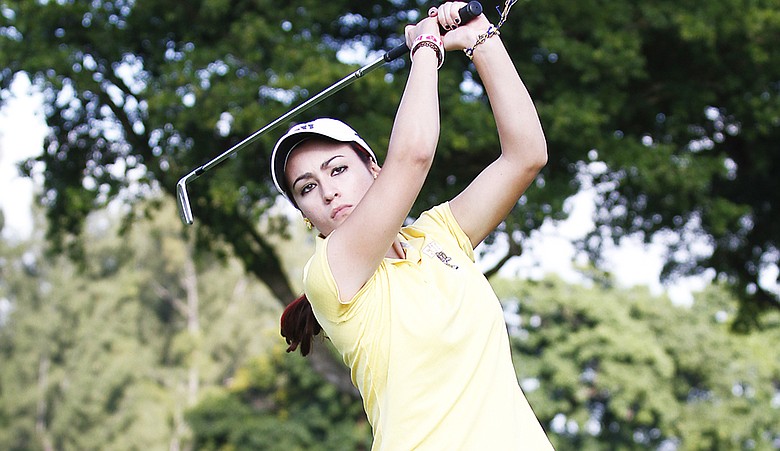 Thursday, February 16, 2012
As one of only two Florida schools in the Sun Belt Conference, you might say Florida International has a leg up when it comes time to start the spring season. Afterall, they've had the luxury of warm spring weather when conference foes like Denver and North Texas haven't been quite so lucky.
Head coach Joe Vogel is careful with the term "leg up," however, and it makes sense when you look at Florida International's conference championship record of late. The Panthers finished runner-up in the Sun Belt in 2007 and '08, but haven't finished better than fourth since. They made it to regional play three of those years – including the past two – based on a strong ranking.
"When we get to conference, we really don't play very well, unfortunately," Vogel said.
Vogel recognizes that so much of postseason success is timing. If Florida International hits the end of the season on an upswing, Vogel could see them becoming the first Panther team in recent history to reach the national championship.
Florida International claims the two lowest scorers in the conference in senior Katie Mundy and sophomore Shelby Coyle. They highlight a team that lost only two seniors last year.
"We're very similar. The girls have all basically stepped it up a little bit," Vogel said. "They've all gotten a little bit better in their stroke averages and that's what we're going to have to rely on right now, that they're going to be a little bit better and can hang on and do that in the spring as well."
• • •
Top of the class: Denver
Best player in the fall: Rachael Watton, Denver
• • •
Past champions
2007: Denver
2008: Denver
2009: Denver
2010: Denver
2011: Denver
• • •
Conference capsules
Denver (Golfweek/Sagarin Ranking: No. 40)

Can hold its own in a deep field, as proven at the Branch Law/Dick McGuire (T-2/18) and Arizona Wildcat (6/14). Four very capable scorers on this roster.

North Texas (No. 58)

Started the spring with a top 10 at the Arizona Wildcat. Highlights in the fall include three top 5s, the most impressive of which came at the Price's Give 'Em Five. A team that should advance to Regional play again this year, and maybe beyond.

Florida International (No. 60)

A runaway victory at the Pat Bradley Invitational, and sophomore Shelby Coyle won the individual title, too. Katie Mundy and Coyle hold the lowest scoring averages in the conference.

Arkansas-Little Rock (No. 71)

Won the Marilynn Smith/Sunflower Invitational, then followed with three other top 5s in the Midwest. Emelie Westrup and Megan Vaughn lead this team.

Middle Tennessee State (No. 75)

Ended the season on a high note by winning its home event, the Blue Raider Invitational. (Shot back-to-back season-best scores to do it.) Where postseason is concerned, Middle Tennessee would be a good bet for a Sun Belt title after finishing runner-up the past two years.

Louisiana-Monroe (No. 111)

Best finish was a runner-up at Xavier tournament (shortened to one round because of rain). A good mix of players on this team -- each of top five scorers earned a top-5 finish at least once in the fall.

Arkansas State (No. 113)

Stacked up well against conference competition toward the end of the fall -- won its home event and scored top-3 finishes at Oral Roberts and Middle Tennessee.

Troy (No. 131)

Won Louisiana-Monroe's event in the fall. Senior Haley Lawrence is the go-to player on this team, but Langley Vannoy and Sofia Bjorkman have proven they can score, too. Overall, a good core to this program.

South Alabama (No. 154)

Finished runner-up at Louisiana Monroe's event, and made up serious ground in the second round to do it. That shows this team has resolve.

Western Kentucky (No. 208)

Four top 10s in the fall, albeit in small fields. Still, gives the Hilltoppers something to build on for spring.

Florida Atlantic (No. 215)

Struggled in the fall as a team, but there is promise in this roster. Senior Anna Wiklund opened the spring with a third-place finish at the JU Invitational.

Conference championship

April 16-18, The Shoals, Muscle Shoals, Ala.

Lance Ringler's prediction

Denver. Denver is not nearly as strong as the team we have grown used to seeing come late spring, but this version on Denver golf is getting better. And while there is more competition in the league, it still is not quite there to take away the Sun Belt trophy from the Pioneers.
• • •
Complete coverage
Wondering how your favorite conference is shaping up headed into the spring season? Who is our favorite to pick up the automatic qualifier? Check out our conference-by-conference break down with our complete coverage page here.
• • •
Going social with Golfweek
Want to follow our college gurus on Twitter? Here are some quick links:
• You can follow blogger Asher Wildman here
• You can find Lance Ringler's college Twitter feed here
• Follow women's college golf with Julie Williams here
• And follow all of college golf on Facebook by clicking here
Golfweek.com readers: We value your input and welcome your comments, but please be respectful in this forum.
---
---
---
---
---
---
---
---
---
---
---
---
---
---
---
---
---
---
---
---
---