College Men
USC Upstate finally has a carrot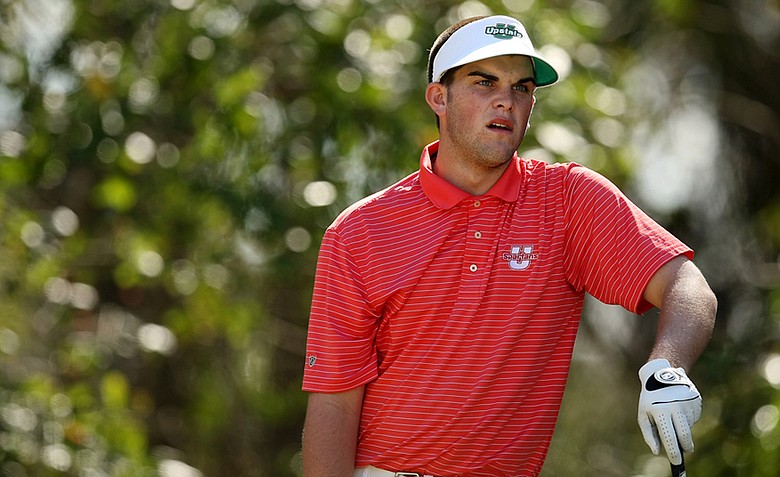 Wednesday, February 15, 2012
When one hears the name USC Upstate for the first time, a natural first thought is of the "other" USC: Southern California. But USC Upstate – a branch of the University of the South Carolina – is beginning to make a name for themselves in the world of college golf.
Located in Spartanburg, S.C., the Spartans have been a Division I program for only a handful of years. The school's golf program launched in 2005, but it did not take long for the school to have success. In spring 2007, the Spartans lost to Barry at the NCAA Division II National Championship by a single shot. "What amazed me that year was how young the team was," USC Upstate coach Todd Lawton said. "To finish runner-up at a national championship with four freshmen was pretty exciting."
The excitement soon turned to a fizzle. In fall 2007, the Spartans moved up to Division I and practically had to start all over again. Because they were moving up to a higher class, the Spartans had a four-year provisional period during which they couldn't make it to the postseason or compete for the Atlantic Sun Conference title.
"It was a challenge to keep the 19- and 20-year-olds motivated," Lawton said. "We knew when we joined the A-Sun, there wasn't a carrot dangling in front of our face to go get."
Despite winning their first-ever D-I tournament at the 2007 Rutgers Invitational, the mood among the players was still subdued. The Spartans knew that other than playing in regular-season events, they really weren't playing for anything team-wise. It was a big challenge to overcome, Lawton said.
"It's tough to sell a program with no end goal," Lawton said. "Kids want to play for a prize, and for a while we didn't have the opportunity to do that."
This year, when USC Upstate takes part in the A-Sun Conference Championship, the Spartants will have plenty of prizes for the taking, starting with a conference title and a first trip to the NCAA postseason in Division I.
The Spartans are ranked 145th in the Golfweek/Sagarin College Rankings, but they are improving. The team finished runner-up to Notre Dame at The Match Play at Reunion, falling in the championship match by a 4-2 margin. It was a strong showing that will give the team confidence moving forward.
"We're a little bit away from competing with the big teams in our conference," Lawton said. "After this week, though, I hope our kids see that they are close to being a really good golf team."
Lawton knows that his team will have to play almost perfectly to have a shot at a conference title. The Spartans coach credits the job that some of his fellow A-Sun coaches have done over the years to build their programs to a national level. "(North Florida), Kennesaw State, ETSU and Florida Gulf Coast are all great programs," Lawton said. "Those are the teams to beat, and having one guy just go 1 under a round won't get the job done."
When the USC Upstate program started a few years ago, no one knew the Spartans would have instant success. However, when they joined the A-Sun, expectations for the program immediately changed. The Spartans still might be a year or two away from postseason play. But Lawton and his players are thrilled that they finally have something to play for at season's end.
Golfweek.com readers: We value your input and welcome your comments, but please be respectful in this forum.
---
---
---
---
---
---
---
---
---
---
---
---
---
---
---
---
---
---
---
---
---