College Women
Women's preview: Summit League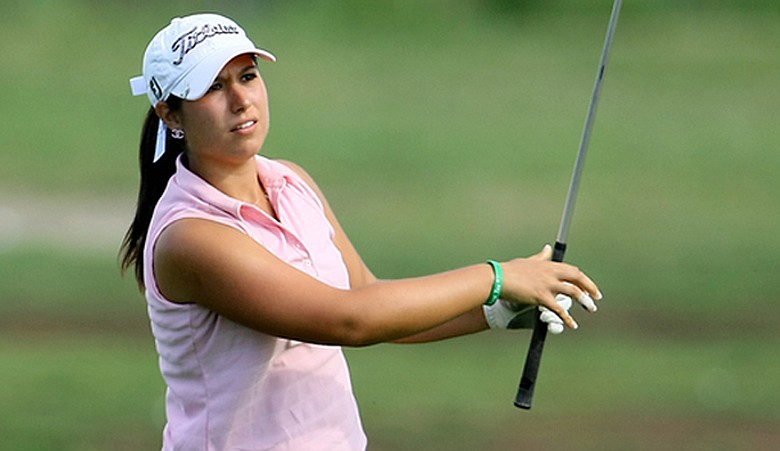 Thursday, February 16, 2012
Oral Roberts has the kind of core that Summit League opponents should envy. With five seniors on the roster, the Golden Eagles hardly lack in experience -- especially experience winning.
This is a team that historically has been simply dominant at the conference championship. In fact, Oral Roberts is projected to win its 15th consecutive Summit League title this year. That's no surprise considering four players who earned All-League honors returned this year.
Among those outstanding veterans is senior Crystal Reeves, who maintained the second-lowest scoring average in the conference last year, behind North Dakota State's Amy Anderson. Reeves is a bubbly and outgoing player, but cutthroat on the course. She won the Islander Classic as an individual last year, and also advanced to match play at the U.S. Women's Amateur during the summer. She very nearly knocked off eventual runner-up Moriya Jutanugarn in the first round, but lost on the 18th hole.
With Reeves leading a squad that could go four-for-four when it comes to postseason appearances, the time to step it up is now. Oral Roberts won four times in six spring starts last year, but with extreme highs comes extreme lows. Those players returned in the fall to only one top-5 finish, however, and a last-place finish at the Suzie Maxwell Berning Classic.
So when happens when the senior dream team graduates? Well, Reeves, for one, has her mind on a pro golf career. And when it comes to carrying on the legacy of Summit domination, look to sophomore Alheli Moreno, last season's Summit Newcomer of the Year. Safe to say she can fill what will be large, empty shoes left by Reeves and Co.
• • •
Top of the class: Oral Roberts
Best player in the fall: Amy Anderson, North Dakota State
• • •
Past champions
2008: Oral Roberts
2009: Oral Roberts
2010: Oral Roberts
2011: Oral Roberts
• • •
Conference capsules
Oral Roberts (Golfweek/Sagarin Ranking: No. 104)

A team led by five seniors. Underperformed at the Suzie Maxwell Berning Classic to end the season (finishing last), but the Golden Eagles are better than that.

UMKC (No. 133)

The team with the best chance of dethroning Oral Roberts at the conference championship to win the AQ. Freshman Rachel Mulkey was a good addition to this team, junior Taylor Fisher continues to be a reliable scorer.

North Dakota State (No. 150)

Two words: Amy Anderson. The U.S. Curtis Cupper can be considered a contender for the individual title every week she tees it up. The team won its first fall outing, the Concordia Cobber Open.

IUPUI (No. 163)

Team held its own in the fall with three runner-up finishes. Next week's Kiawah Island Classic, which generally features a very large field, will be a good test as a spring opener.

Oakland (No. 178)

Founds its rhythm at the end of the fall with a victory at the Cleveland State Invitational (followed it with a runner-up at the Detroi Titans Fall Classic and third at the UD Invitational). Everyone contributed that week.

South Dakota State (No. 192)

A team that travels well, which is a must in the north. Cracked the top half of the leaderboard in its fall opener, and a solid sixth-place finish at Missouri State's event. A good mix of tournaments in the spring that sends South Dakota State west means the team will be anything but unprepared when the conference championship rolls around.

Western Illinois (No. 202)

Sophomore Kristi Tschudin led the Leathernecks to three top-5 fall finishes, the best of which was a third at home. With seven starts before the conference championship, fatigue could be an issue.

IPFW (No. 231)

A tendency to fall on the leaderboard a bit in the final round. Two events in Florida in the spring will be good for the Mastodons to shake off the rust.

South Dakota (No. 232)

South Dakota (232): Room to improve in the spring with four starts before conference championship.

Conference championship

April 23-24, Primm Valley (Nev.) GC

Lance Ringler's prediction

Oral Roberts. While the gap may be closing just a bit with UMKC getting better and Amy Anderson doing all she can for North Dakota State, this championship is still owend by Oral Roberts.
• • •
Complete coverage
Wondering how your favorite conference is shaping up headed into the spring season? Who is our favorite to pick up the automatic qualifier? Check out our conference-by-conference break down with our complete coverage page here.
• • •
Going social with Golfweek
Want to follow our college gurus on Twitter? Here are some quick links:
• You can follow blogger Asher Wildman here
• You can find Lance Ringler's college Twitter feed here
• Follow women's college golf with Julie Williams here
• And follow all of college golf on Facebook by clicking here
Golfweek.com readers: We value your input and welcome your comments, but please be respectful in this forum.
---
---
---
---
---
---
---
---
---
---
---
---
---
---
---
---
---
---
---
---
---