College Men
Men's preview: Big South Conference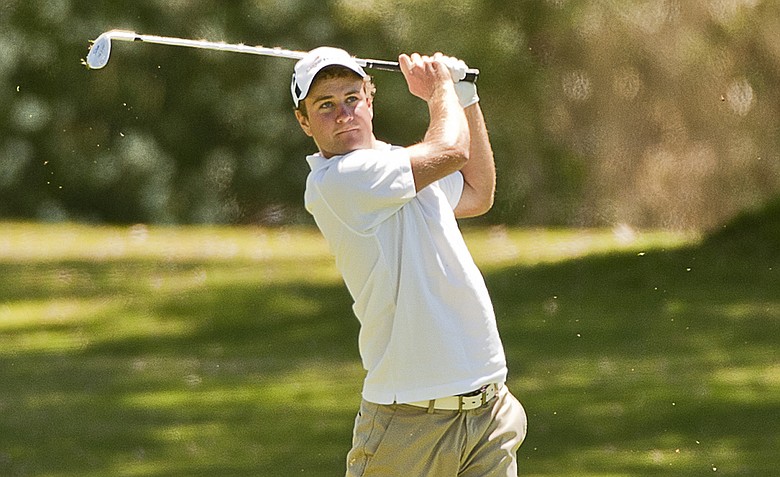 Tuesday, January 17, 2012
Liberty claimed its first-ever Big South men's golf title last season, ending Coastal Carolina's conference dominance in the process.
And the Flames did it in dominating fashion, winning by 31 strokes and sweeping the top three individual places to snap Coastal's seven-year conference winning streak.
Now Liberty has its sights set on starting its own streak.
The Flames, the No. 30 team in the Golfweek/Sagarin rankings, notched a pair of runner-up finishes in the fall, including shooting a 27-under 837 at the ODU/OBX Collegiate in October.
"We definitely showed there that we can play at the level we want to play at," Flames coach Jeff Thomas said.
But before the Flames can improve on last season's success, which included a 10th-place finish at the NCAA Southwest Regional, Thomas stressed that his team must improve on its consistency.
Aside from senior Robert Karlsson – Golfweek's No. 28-ranked individual – Liberty saw three sophomores log at least seven rounds during the fall.
"Somewhere they need to get that confidence of playing in that competition and where they know every shot counts," Thomas said.
Karlsson, who took third at last season's conference tournament after taking the individual crown the previous year, recorded team-bests in scoring average (71.8) and top 10s (three), and shot a team-low 67.
Thomas hopes that others can follow Karlsson's lead.
"The guys can be around someone who's a strong player and they see the stuff that he's working on day in and day out, and they realize there's more to just going to the range and beating balls," Thomas said. "We can sit there all day and talk to them about practicing correctly, but when you have a player who goes out there and does it, and they see that, it makes a big difference."
Liberty's spring season begins Jan. 30 at the Jacksonville University Invitational in Ponte Vedra, Fla. But it's the Flames second tournament that concerns Thomas.
The Flames will take part in the Gator Invitational in Gainesville, Fla., on Feb. 11. Do well there and Thomas believes his team can reach their goal of a top 25 ranking.
"Probably three or four of our starters have played that course (Mark Bostik course) multiple times," Thomas said. "It's early and I feel like if we play well, it kind of sets the mode for the rest of the season.
"There's no waiting until the end of March to get ready. We have to be ready now."
• • •
Top of the class: Liberty
Best player this fall: Robert Karlsson, Liberty
• • •
Past champions
2007: Coastal Carolina
2008: Coastal Carolina
2009: Coastal Carolina
2010: Coastal Carolina
2011: Liberty
• • •
Conference capsules
Liberty (Golfweek/Sagarin Ranking: No. 30)

Flames closed fall with a runner-up, 27-under performance at the ODU/OBX Collegiate in October. Senior Robert Karlsson is one of the top golfers in the country at No. 28 according to the Golfweek/Sagarin rankings.

Campbell (No. 62)

Campbell (No. 62): Freshman Andrew Gai (No. 96) led the conference with a 70.4 stroke average and Senior Vaita Guillaume (No. 97) notched a pair of individual tournament titles for the Fighting Camels. Campbell opened and closed the fall with team championships, winning the Golfweek Program Challenge in September and the Kiawah Island Intercollegiate in November.

Coastal Carolina (No. 111)

The Chanticleers failed to record higher than a seventh-place finish during the fall, but put together team totals of 6- and 7-over. Seven golfers participated in at least half of the teams' rounds.

Charleston Southern (No. 126)

A 1-over team second round helped Buccaneers place fourth at the Kiawah Island Intercollegiate.

Winthrop (No. 132)

Sophomore Damon Postal's conference-low 63 in the fall helped Eagles open the season with a win at the Maryland Intercollegiate in September.

Gardner-Webb (No. 135)

Runnin' Bulldogs got better as the fall season went on, capping the fall with second- and third-place finishes at the Donald Ross Intercollegiate and Hummingbird Intercollegiate, respectively. Senior Kristopher Gray finished either first or tied for first at each of those tournaments.

Radford (No. 169)

Highlanders rattled off three straight seventh-place finishes to begin the fall. Senior Michael Wade had a conference-high four top 5s and ranked fourth in the Big South with a 71.1 average.

High Point (No. 184)

Senior Chase Wilson notched three top 10s for the Panthers, who closed the fall with a runner-up finish at the Stetson/CFSC Invitational in November.

Presbyterian College (No. 198)

Three-tournament fall schedule concluded with a 60-over, 10th-place finish at the Kiawah Island Intercollegiate.

Conference championship

Big South Championship, April 16-18, The Patriot GC, Ninety Six, S.C.

Lance Ringler's prediction

Liberty. Liberty has it sights set on playing in the NCAA Championship - winning the Big South title is goal along the way which it will accomplish this spring and make it back-to-back championships won.
• • •
Complete coverage
Wondering how your favorite conference is shaping up headed into the spring season? Who is our favorite to pick up the automatic qualifier? Check out our conference-by-conference break down with our complete coverage page here.
• • •
Going social with Golfweek
Want to follow our college gurus on Twitter? Here are some quick links:
• You can follow blogger Asher Wildman here
• You can find Lance Ringler's college Twitter feed here
• Check out Ryan Lavner's witty commentary here
• For the latest on golf in social media, as well as college and junior news, check out D.J. Piehowski on Twitter here.
• And follow all of college golf on Facebook by clicking here
Golfweek.com readers: We value your input and welcome your comments, but please be respectful in this forum.
---
---
---
---
---
---
---
---
---
---
---
---
---
---
---
---
---
---
---
---