College Women
Women's preview: Ivy League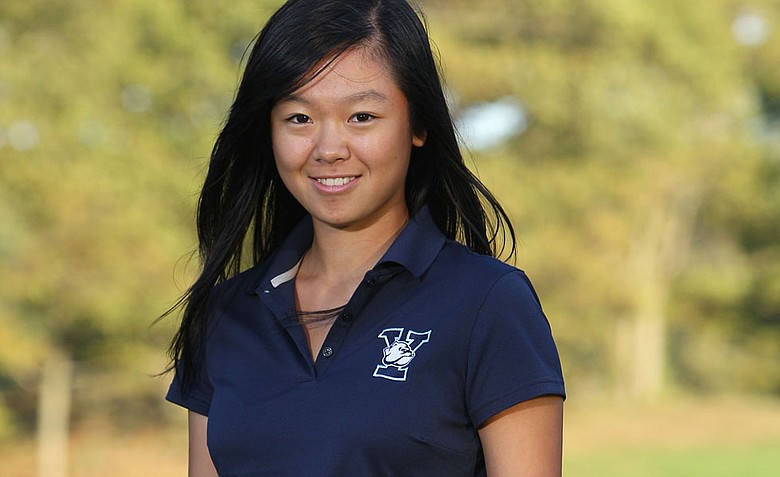 Thursday, January 26, 2012
Seo Hee Moon is humble, but don't confuse that with shy or reserved. Moon possesses the ability to be nonchalant yet cut-throat, winning six out of 10 events last year as a freshman at Yale, and winning one more in four starts this fall.
"Anytime she's in the lead group, she would not let someone beat her," head coach Chawwadee Rompothong said of Moon's drive. "If she is paired up with the No. 1 of the tournament, she will always squeak it out where she beats them by a stroke."
It often takes freshmen time to adjust to college life - especially at an Ivy League school where the academic pressures are intense, to say the least - but Moon blossomed upon arriving on campus last fall. Rompothong remembers recruiting a player who was solid, but not explosive. As a Bulldog, Moon set three course records in addition to her collection of tournament wins. Rompothong explains that it was mostly a result of Moon's hot putter. It's cooled slightly this fall, but Rompothong is waiting for big things this spring.
Moon is one of a growing number of top players showing up on Ivy League rosters, which makes the small conference a mighty one. As Rompothong says, it can be a shock for other schools when Ivy League teams show up in postseason. Because of rigorous academic schedules, it's difficult for these schools to play anything but an inter-conference schedule, where Monday-Tuesday tournaments are kept to a minimum.
"People don't realize sometimes, we do crack into the top 50 and we're attracting, as a league, better and better players," Rompothong said. "... We're definitely underrated as a whole group, but I think it's going to start to change quite a bit, other schools are going to start to notice."
With a player like Moon in the lead, it would be hard not to.
• • •
Top of the class: Harvard
Best player in the fall: Michelle Piyapattra, Columbia
• • •
Past champions
2007: Columbia
2008: Harvard
2009: Harvard
2010: Pennsylvania
2011: Yale
• • •
Conference capsules
Harvard (Golfweek/Sagarin Ranking: No. 103)

Two wins to start the season and a runner-up to finish it. Consistently led by freshman Tiffany Lim.

Penn (No. 120)

Broke through with a win at the Harvard Invitational to end the fall. Had to overcome a seven-shot deficit to do it, which shows some determination from this team.

Yale (No. 126)

Top-5 team finishes at their season-opening home event and the Harvard Invitational. Continued good play from sophomore Seo Hee Moon, though not as explosive as last year.

Columbia (No. 144)

The standout player on this squad is Michelle Piyapattra, who finished in the top 2 four times this fall, winning at Harvard. Only three team events in the spring to use as a warm-up for postseason.

Brown (No. 146)

Won the Lehigh Invitational and finished second at two other events. Freshman Stephanie Hsieh was a good addition to this team.

Princeton (No. 158)

The Tigers struggled in the fall, but to their credit, played in some larger fields. Kelly Shon is the the top player on this roster.

Dartmouth (No. 162)

Under new head coach Janet Coles, a top 50 teacher in America, Dartmouth won twice in the fall, including at its own event. A long roster with a good mix of players.

Conference championship

April 27-29, Seaview Golf Resort, Galloway, N.J.

Lance Ringler's prediction

Yale. This championship seems to always have multiple contenders. We have seen four winners in the last five years, but this spring I am going with the Bulldogs to successfully defend their title.
• • •
Complete coverage
Wondering how your favorite conference is shaping up headed into the spring season? Who is our favorite to pick up the automatic qualifier? Check out our conference-by-conference break down with our complete coverage page here.
• • •
Going social with Golfweek
Want to follow our college gurus on Twitter? Here are some quick links:
• You can follow blogger Asher Wildman here
• You can find Lance Ringler's college Twitter feed here
• Follow women's college golf with Julie Williams here
• And follow all of college golf on Facebook by clicking here
Golfweek.com readers: We value your input and welcome your comments, but please be respectful in this forum.
---
---
---
---
---
---
---
---
---
---
---
---
---
---
---
---
---
---
---
---
---