Ko, 15, is learning on the fly at Women's Open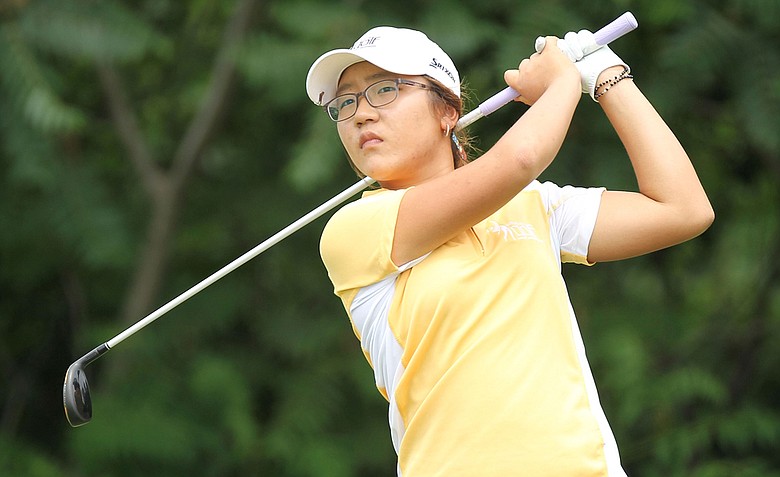 Saturday, July 7, 2012
KOHLER, Wis. – An amateur won't win this U.S. Women's Open or likely even come close, unlike the last time this championship was played at Blackwolf Run.
In 1998, 20-year-old amateur Jenny Chuasiriporn took Se Ri Pak to a Monday playoff. After 20 extra holes, Chuasiriporn finished runner-up.
Lydia Ko likely will take home top amateur honors at the end of this week – through three rounds she is at 9-over 225, which is the best of the three amateurs who made the cut (28 were in the field). Ko, 15, says the Women's Open field the toughest in which she's played so far in her career. For perspective, consider that Ko, who played Saturday in the group behind World No. 1 Yani Tseng and with three-time LPGA winner Stacy Lewis, is sandwiched on the leaderboard between the two.
"Playing with the World No. 2 professional, that doesn't come that easy," Ko said. "Like even Yani, I could have played with her."
Get a good look at Ko in Sunday's final round, because the U.S. stops on the native New Zealander's travel schedule are infrequent. Another visit this summer – for the U.S. Women's Amateur next month – is written only in pencil. Ko can count on one hand the number of times she has come stateside to play. Last year's trip to the Women's Amateur in Rhode Island was the third, and included a three-week cross-country odyssey.
An international amateur, after all, has to make those long flights count. This particular trip began with a few days in Los Angeles. Ko ships out Monday.
So what's next? Instructor Guy Wilson says Team Ko is keeping its collective fingers crossed for an invitation to the Evian Masters to be played July 26-29 in France. The Canadian Women's Open in August and the Ricoh Women's British Open in September also are on the wish list.
Ko got an exemption into the Women's Open by winning the Mark H. McCormack medal, awarded to the top female amateur in the world. That opened a lot of doors for Ko, whose busy start to the year included pro events like the New South Wales Open (which she won), RACV Ladies Masters, the Handa Australian Women's Open and the Handa New Zealand Women's Open.
"It doesn't come around too often I suppose," Wilson said of the opportunity to play the U.S. Women's Open. "The sooner we make a start in these big events the better and then it's making it happen."
Through friends back home in Auckland, New Zealand, Wilson discovered caddie Doug Wilbur, who normally loops for Bio Kim on the Nationwide Tour. Wilbur carried the bag this week while Wilson, who normally caddies, watched intently from the sidelines. The good news is Wilson says he spotted no technical holes in his player's game. That doesn't mean the strategy is all there.
"There's a lot obviously that she needs to learn herself, especially from today," said Wilson, who found himself itching to give pointers. "(She needs to) understand how the conditions affected the flight and that sort of thing, which cost her a lot of shots today."
By making the cut at Blackwolf Run, Ko keeps an impressive record intact. She's never missed a cut in a tournament, and frankly, the Women's is neither the time nor the place to start.
"I would be kind of gutted if I did it at the U. S. Open," she said. "And it's better experience if you play on the weekend, too."
Golfweek.com readers: We value your input and welcome your comments, but please be respectful in this forum.
---
---
---
---
---
---
---
---
---
---
---
---
---
---
---
---
---
---
---
---
---