Klein: 12 design wishes for Old Tabby Links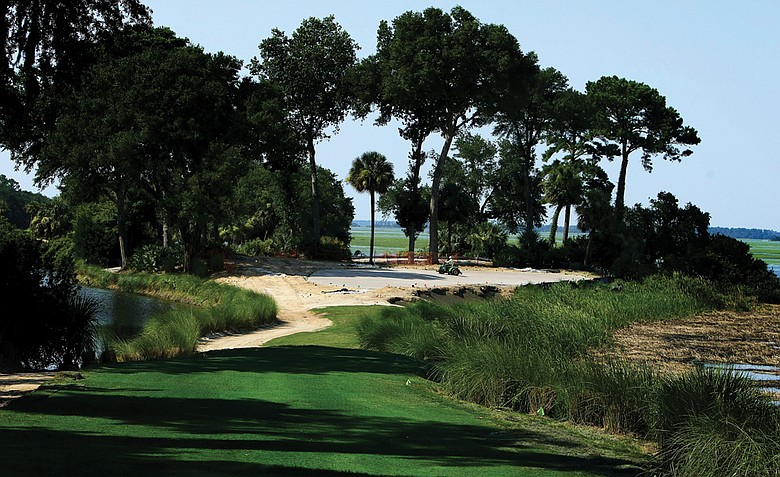 Thursday, August 2, 2012
---
Photo Gallery
Old Tabby Links renovations
Take a look at Tracy Wilcox's pictures of the renovations at Old Tabby Links on Spring Island in South Carolina.
---
Here are the design guidelines that the Old Tabby Links membership gave to Arnold Palmer Design Co.:
1. First and foremost, restore the essential natural character of Old Tabby Links.
2. No major changes in course routing. Some minor shifts in green positions or green shapes and/or size to enhance playability and strategic shot value should be considered.
3. Enhance the general cosmetics of Old Tabby Links and add "pizzazz" or "wow" factor.
4. Situate fairway bunkers to have them more involved in the strategy of each hole.
5. The refreshed course should enhance the playing experience for those who "pay the bills" – that is the mid- to high-handicap player. Not necessarily a shorter or easier course, but a design that gives all players different, more playable approaches to each hole.
6. Add some additional yardage to the Palmer tees to accommodate the younger demographic we are trying to attract.
7. Consider shade when designing and placing greens to minimize necessity of tree removal. That said, remove non-specimen trees where necessary to enhance vistas and promote turf health.
8. The final design should consider ease and efficiency of maintenance and address any ongoing trouble spots that currently exist, such as drainage or traffic.
9. Design greens with as many different hole locations as possible to add variety to the playing experience.
10. Review cart path routing, surfaces and engineering to address issues of dust and drainage to produce a more enjoyable golf cart experience – in both wet and dry weather.
11. Review current practice facility to improve both function and aesthetics.
12. Generally, make the Old Tabby Links "better."
Golfweek.com readers: We value your input and welcome your comments, but please be respectful in this forum.
---
---
---
---
---
---
---
---
---
---
---
---
---
---
---
---
---
---
---
---
---