Hanse's task at Doral: Preserve yet modernize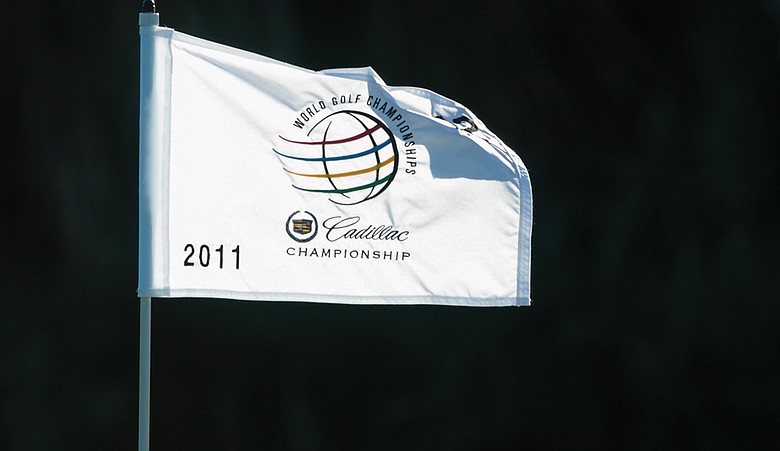 Thursday, March 8, 2012
DORAL, Fla. – Normally, PGA Tour tournaments get under way with the opening tee shots from the first contestants, but Thursday will be a bit different at the WGC-Cadillac Championship.
That's because The Donald – and the man's stature is such that no last name is needed – will signal a start to the festivities when he holds a press conference to discuss his purchase of the host venue this week, the famed Doral Golf Resort & Spa.
OK, so technically Donald Trump won't open this year's tournament, but he will have an impact on what this tournament may look like in years to come. And because the Blue Monster has hosted a PGA Tour tournament annually since 1962, it's of great interest to Tour officials, players and fans – as well as the golfers who might visit to play here – as to how this course will look.
That is where Gil Hanse comes into play. The Hanse Golf Course Design Co. has been hired by Trump to do the much-needed work on the famed Blue Monster. Hanse fell short of calling it "a restoration, because it's not," but having put his hands on Dick Wilson's 1961 original design, his hope is to "reset the angles" for approach shots, "make it relevant" and bring into play the lurking danger of water.
It's the water aspect that surprised Hanse when he studied today's Blue Monster as to what Wilson intended. "There's so much water, yet it doesn't come into play on the back nine, except for the 10th and 18th holes," Hanse said.
Come 2014, that will change, because after the Blue Monster is shut down in the spring of 2013 – after the Cadillac Championship is played – Hanse and colleague Jim Wagner will oversee a massive project that they intend to finish by the end of the year. Presently, the Blue Monster can play as long as 7,356 yards. After Hanse's work, it will stretch to 7,631 yards.
Right away, players will find a tougher test. Instead of the 529-yard, par-5 first that is a pushover for modern touring pros, competitors will get 614 yards and a ditch in front of the green that will force some to lay up. The second hole will go from 418 yards to 450.
And from there, the changes will keep coming. Hanse said he will bounce his plans off of past champions here, players such as Tiger Woods and Phil Mickelson, Geoff Ogilvy and Nick Watney. Surely, one thing they'll probably all like is the news that Trump has agreed that the range is tired and in need of attention. Players in recent years have complained that it's too small, so Hanse showed his plans for an area that will be widened to provide "30 percent more space."
Widening the range on the left side will cut into the 10th hole, so that tee box will be pushed up and its green moved back to keep it a par 5. Only the huge pond on the left will offer a risk-reward because the more that is cut off, the easier the hole will play.
Though Hanse said that all 18 greens will be rebuilt and that virtually every hole save for the 18th will face changes ("Why touch 18? It's already a great hole," Hanse said), it's Nos. 14-15-16-17 that excite him the most, especially the middle holes in that stretch.
The par-3 15th, Hanse said, will be shifted so that it becomes almost an island green, playing about 160-170 yards. Though the par-4 16th will remain one that can be driven, all trees down the left will be cut. "Players will be able to see the green from the tee," he said. "Right now, they can't."
Hanse has gone over the plans with Trump, including the new chipping area that will be directly behind players when they hit on the practice range. It's a project that intrigues Hanse, both because of the history that involves Doral and the chance to work with the incomparable Trump, whose passion for the game and commitment to the work impress Hanse.
In the end, what Hanse hopes for more than anything is to pay tribute to what Wilson created here.
"It's crazy how much land we have to work with," Hanse said. "So I want to capture Wilson's intricate look, to put some character back in the course, but at the same time, we'll keep his style."
Golfweek.com readers: We value your input and welcome your comments, but please be respectful in this forum.
---
---
---
---
---
---
---
---
---
---
---
---
---
---
---
---
---
---
---
---
---