The First Tee's fundraising effort tops $106 million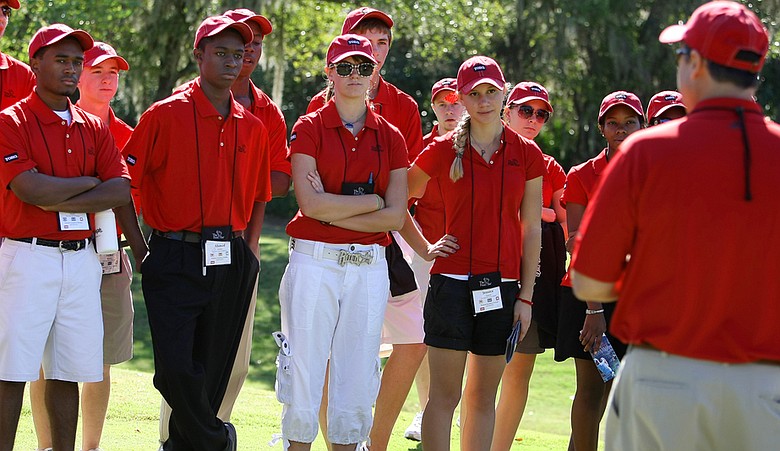 Monday, October 22, 2012
From 1997 through 2011, The First Tee impacted more than 6.5 million youth, according to the organization.
By 2017, it expects to influence an additional 10 million youngsters.
It's an ambitious goal, but the group already has cleared the biggest obstacle to achieve its vision: Earlier this month, the First Tee announced it has raised $106.2 million in gifts and pledges to finance its drive for greater participation.
The sum exceeds the $100 million target set by the fundraising campaign, which launched in July 2011. The First Tee Campaign for 10 Million Young People, however, will continue to raise funds through the remainder of the year. (For more information about the initiative, visit www.thefirsttee.org/campaign)
"An extraordinary commitment is being made by many to support the work of The First Tee at chapters and schools, and the investment will greatly enhance our ability to positively impact millions more young people," said Joe Louis Barrow Jr., The First Tee's chief executive.
The First Tee's mission is to build character, instill life-enhancing values and promote healthy choices among young people through the game of golf.
The funds raised will be used for several initiatives, including providing assistance to select chapters, offering training and continuing education, expanding the National School Program and supporting grants designed to help specific audiences such as teens, females and "at-risk" youth. A matching grant program for chapters, established by Johnson & Johnson, also will be bolstered.
"With one in four high school students dropping out of public schools and one in three children overweight or obese, there is little doubt young people today face challenges," Barrow said. "I am proud of the work taking place at The First Tee chapters, elementary schools and military installations, and trust the time-honored life skills and values learned through The First Tee remain essential in preparing young people for the future: in school, in their chosen career and in life."
Golfweek.com readers: We value your input and welcome your comments, but please be respectful in this forum.
---
---
---
---
---
---
---
---
---
---
---
---
---
---
---
---
---
---
---
---
---