GB&I drops squad system that helped win Walker Cups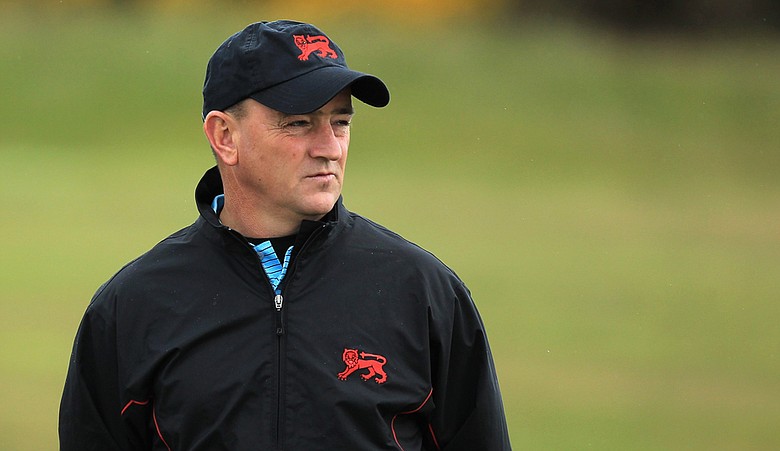 Monday, April 22, 2013
Great Britain & Ireland has ditched the squad system that produced so much recent Walker Cup success against America's best amateurs.
Since 1995, the GB&I team has assembled a squad for team training sessions to help select the 10-man team to play in the biennial match. The system was instigated after GB&I's 19-5 loss in 1993 at Interlachen in Edina, Minn. The system helped GB&I win in 1995, 1999, 2001 and 2003.
GB&I lost three straight matches in 2005-09 but won again two years ago at Royal Aberdeen in Scotland. During those years, a squad was announced the previous year, with team get-togethers to foster camaraderie and help select foursome pairings. GB&I captain Nigel Edwards has decided that system no longer is feasible.
"We're not picking a squad this year simply because it works well when the match is played here, but with the match being in America there is no point bringing guys together to play a golf course that would bear no resemblance to the real thing," Edwards said. "As for traveling over there for a site visit with them, the schedule is so busy that it's almost impossible to get the guys together, especially with some players in college golf.
"Besides, often we would pick a squad in the past, and some of the guys would turn professional and drop out. Others playing in college golf would not be named in the original squad, then would play well in the winter and would look conspicuous by their absence from the squad.
"At the end of the day, we're not just picking a team based on a squad session. The team will be selected on what the guys do over the summer."
The GB&I team will be announced Aug. 19. The Walker Cup takes place at National Golf Links in Southampton, N.Y., on Sept. 7-8. The U.S. leads the series, 34-8-1.
The GB&I team will schedule an extra day of practice in the U.S. to try and compensate. However, Edwards isn't concerned that dismantling the squad system will hamper GB&I's chance of defending the trophy.
"The guys know each other pretty well from playing the amateur circuit full-time anyway," he said. "I will be speaking to them throughout the summer too, so it's not as if we needed that time to bond. They'll do that fairly well anyway."
Gary Wolstenholme played on the 1995 GB&I Walker Cup team that won at Royal Porthcawl, Wales. The Englishman defeated Tiger Woods in singles to help GB&I to a 14-10 victory.
"The squad system wasn't of real intrinsic value in helping us win, so I can see why Nigel has decided against it, especially since the match is in the United States," Wolstenholme said. "It was useful for guys from different countries to get to know each other, but I don't think it will hurt our chances of defending the trophy."
Golfweek.com readers: We value your input and welcome your comments, but please be respectful in this forum.
---
---
---
---
---
---
---
---
---
---
---
---
---
---
---
---
---
---
---
---
---