Proadvanced nets come in all shapes and sizes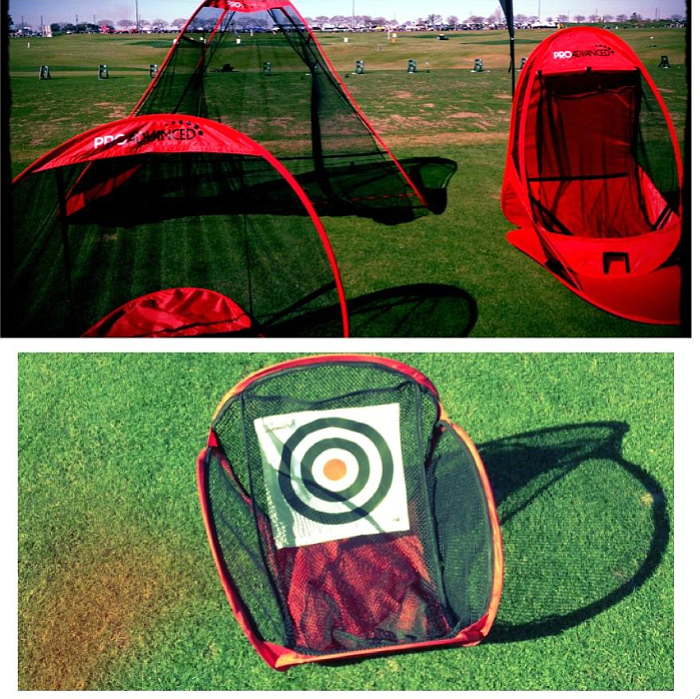 Wednesday, January 23, 2013
---
Photo Gallery
Photos: 2013 PGA Show Demo Day
Take a look at pictures from the 2013 PGA Merchandise Show Demo Day at Orange County National.
---
---
Photo Gallery
2013 PGA Show Demo Day - Instagram
Take a look at some Instagram photos from the PGA Merchandise Show Demo Day at Orange County National.
---
WINTER GARDEN, Fla. – Practice golf nets comes in all shapes and sizes, and that is no different with the Proadvanced.
It started in 2004, when Don Zhang started to design and manufacture the first pop-up sport nets in China. It was in 2010 when Zhang teamed up with French engineer Renan Lore to create what it is now called the Proadvanced.
These high-quality nets are made out of mesh with heavy spring steel. They can handle any type of weather, including high winds if you wish to take them outside. The set up and take down of the Proadvanced nets takes just 10 seconds.
The product is now sold in 30 different countries around the world.
"It was first produced to the Japanese markets because they do not have huge houses, like they do in America, so they can practice in a small space, like their house," said Lore. "They are also used in offices."
The Proadvanced comes in all different sizes for each part of your game. There is a big one for a full swing, three medium sized nets for target practice and half swings and even a basket-like net for chipping.
It will be available for the United States market in three months.
Golfweek.com readers: We value your input and welcome your comments, but please be respectful in this forum.
---
---