Backweighting undergoes a revival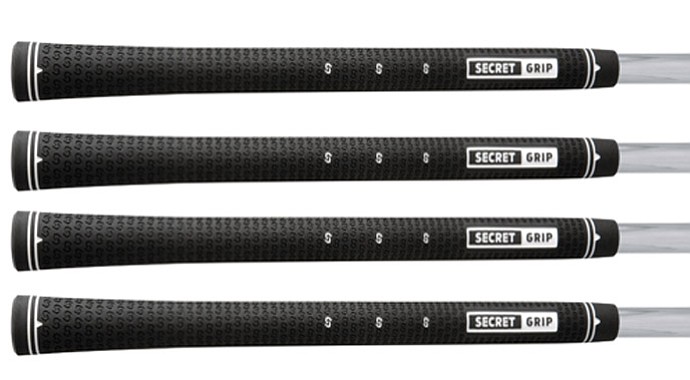 Wednesday, January 30, 2013
Backweighting will be seen in abundance at the PGA Merchandise Show.
Sometimes called counterbalancing, backweighting is nothing new. It has been a part of the game for decades – clubmakers place lead or some heavy material in the butt end of the shaft to alter the feel and balance point of a club.
In the modern age of metalwoods and graphite shafts, backweighting pretty much disappeared. Now it is regaining popularity, in part, to the endorsement of companies and players, including Jack Nicklaus, Sergio Garcia, Stephen Boccieri, a company called Balance-Certified, and an influential man who has never broken par, John Solheim.
In his prime, when he played with a bag full of steel-shafted clubs, Nicklaus instructed famous clubmaker Jack Wullkotte to backweight many of his clubs. Wullkotte would shape a wooden rod and pound it into the top end of the hollow shaft. Then he would pour molten lead into a cavity created in the wood.
This would lower the swingweight while raising the balance point. For Nicklaus, it was the answer to his dilemma.
Nicklaus explained: "(Without backweighting) I seemed to hook the ball a lot. I seemed to be too fast. But then when I went to an X shaft – I used an S shaft – I had to hit it too hard and I didn't like that. I lost my timing. When I backweighted the club, it seemed to slow my hands down."
So Nicklaus did it for accuracy, and it worked. On the other side of the backweighting equation, some players insist that backweighting allows them to hit the ball farther during high-pressure competition.
Nicklaus recently decided to return to the backweighting camp. He will team up with the maker of the Heavy Putter – Steven Boccieri, founder of Boccieri Golf.
A golfer who has endorsed relatively few products in his long career, Nicklaus will endorse Boccieri's new backweighted grip called the Secret Grip. This grip, which is made of dense rubber and has a 17-gram tungsten chip in the butt of the grip, weighs 92 grams total. That makes it almost twice as heavy as a standard grip.
The effect of the heavy grip, fortified with tungsten, is a counterbalanced golf club.
Instructor Rick Smith likes to install the Secret Grip on wedges because, in his words, "It prevents people from flipping the club around with their hands. I believe it can also stop a golfer from shanking."
The Secret Grip will sell for $16.99 apiece. A special Boccieri dozen is 13 grips for the price of 12.
Solheim, Ping's chairman and chief executive, is another advocate of the practice. He said his company's G20 driver is backweighted to raise the balance point and improve "both accuracy and distance."
"We found that both pros and amateurs like the feel," he added.
Bubba Watson used the G20 driver in winning the Masters. Now Watson has switched to the new G25, which is, according to Ping golf club designer Marty Jertson, "even more extreme with backweighting."
At the PGA Show, Odyssey will introduce a backweighted putter called the Tank. Looking ahead to the anti-anchoring rule proposed by the U.S. Golf Association and R&A, this putter is being touted as a possible replacement for a belly putter, with the weight in the top of the shaft stabilizing the putter without any anchoring.
The backweights from Balance-Certified, based in Huntsville, Ala., are available in various weights, shapes, configurations and prices.
For more than two years, Sergio Garcia has instructed TaylorMade clubmakers to install backweights from Balance-Certified in all his clubs. Garcia, who doesn't need additional distance, says he does it for "better control."
Golfweek.com readers: We value your input and welcome your comments, but please be respectful in this forum.
---
---