Raymond barely advances in British Am match play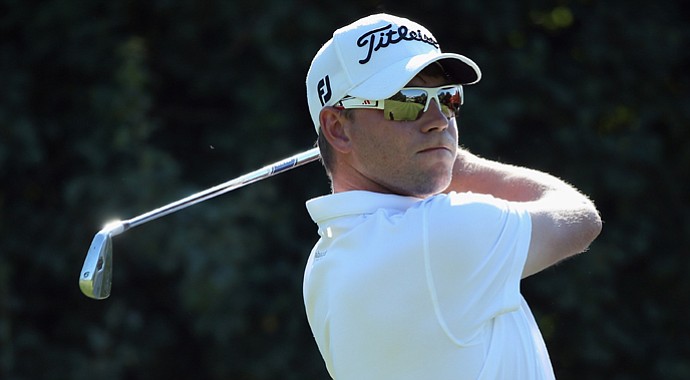 Thursday, June 20, 2013
DEAL, England – Neil Raymond has advanced to the third round of the British Amateur Championship.
By the skin of his teeth.
The experienced English international looked to be the odds-on favorite to dispatch unheralded Englishman Max Williams, only to find he needed 20 holes to get the job done.
"A battle," is how a relieved Raymond, recent winner of the St. Andrews Links Trophy and two-time winner of the Brabazon Trophy (English Amateur Stroke Play Championship), described the match. He now faces Scotland's Adam Dunton.
The 27-year-old Raymond, a lock for the Great Britain & Ireland Walker Cup team, looked likely to live up to expectations as he went 3 up through four holes at Royal Cinque Ports Golf Club. However, he found himself all square after 12 and needed to go extra holes to finish off Williams.
"I knew it was going to be a tough match," Raymond said. "I know Max from old. We played a lot of county golf, and he's one of the best ballstrikers."
Raymond missed chances to win the match at the 18th and 19th holes. He failed to get up and down from right of 18, and then missed a 6-footer to win on the first extra hole.
"That was criminal," he said. "He holed a good 25-footer, and my putt had about 2 feet of break, but I didn't hit it with enough pace."
Raymond didn't hit a great drive down the par-4 second, finishing up 25 yards behind Williams. However, he left himself with the "perfect 8-iron yardage," and hit his 165-yard approach to about 1 1/2 feet.
Williams hit a pretty good shot of his own but missed an 8-footer for birdie and then conceded Raymond the birdie putt.
"It wasn't the greatest game," Raymond said, "but it was a good battle."
It was one of many good battles on the opening day of match play, a day that was lengthened by a three-hour rain delay.
Raymond's English teammate Nathan Kimsey lost at the 19th hole to Denmark's Mads Soegaard. Kimsey finished second to Raymond at St. Andrews and has been in excellent form this year. Aside from St. Andrews, he has notched two second-place finishes in Australia, fifth place in the Scottish Stroke Play Championship and sixth in the Lytham Trophy.
His chances of a Walker Cup place alongside Raymond improved in April when he won the Terra Cotta Invitational in Naples, Fla.
Former Tennessee player Garrick Porteous advanced to Round 3 with a 3-and-2 win over Northern Ireland's Cormac Sharvin. The Englishman won this year's Scottish Amateur Championship and is another GB&I Walker Cup hopeful. He now faces countryman Jimmy Mullen.
Frenchman Paul Barjon also made it through to the third round. The TCU player enjoyed a 3-and-1 win over England's Oliver Carr, and now faces a tough match against veteran English amateur Ed Richardson.
Two Americans made it through to match play. Stanford's Jim Lui defeated Switzerland's Benjamin Rusch, 4 and 2, and will meet Soegaard. Meanwhile, UNLV player A.J. McInerney defeated France's Clement Sordet at the 19th hole and will play England's Callum Shinkwin.
Results from the first and second rounds of British Amateur match play, played Wednesday at Royal Cinque Ports:
FIRST ROUND
Paul Kinnear def. Daniel Brown, 3 and 2
Ben Stow def. Mathias Eggenberger, 5 and 4
Pep Angles def. Mario Galiano, 4 and 2
Riccardo Michelini def. Matthew McAlpin, 2 up
A.J. McInerney def. Eamon Bradley, 1 up
Shane McGlynn def. Geoff Drakeford, 19 holes
Nick Marsh def. Julien Brun, 4 and 2
Toby Crisp def. Nathan Holman, 2 and 1
SECOND ROUND
Adrian Meronk def. Thomas Sorensen, 4 anad 3
Renato Paratore def. Richard Bridges, 4 and 3
Haraldur Franklin Magnus def. Michael Saunders, 2 up
Victor Lange def. Alexander Culverwell, 4 and 3
Brett Drewitt def. Niklas Moeller, 3 and 2
Kasper Estrup def. Thomas Elissalde, 2 and 1
Kasper Estrup def. Thomas Elissalde, 2 and 1
Mads Soegaard def. Nathan Kimsey 19 holes
Jim Liu def. Benjamin Rusch, 4 and 2
Pontus Gad def. Scott Gibson, 1 up
Tim Gornik def. Robbie Van West, 5 and 4
Neil Raymond def. Max Williams, 20 holes
Adam Dunton def. Charlie Bull, 2 and 1
Paule Dunne def. Ashton Turner, 2 and 1
Garrick Porteous def. Cormac Sharvin, 3 and 2
Jimmy Mullen def. Daniel Wasteney, 2 up
Aaron Kearney def. Henry James, 4 and 2
Zander Lombard def. Tobias Nemecz, 1 up
Ashley Chesters def. Jack Hume, 2 and 1
Edward Richardson def. Fraser McKenna, 2 and 1
Paul Barjon def. Oliver Carr, 3 and 1
Grant Forrest def. Callan O'Reilly, 2 and 1
Toni Hakula def. Niclas Carlsson, 1 up
Tyler Hogarty def. Nicolai Kristensen, 4 and 3
Tom Berry def. Graeme Robertson, 4 and 2
Paul Kinnear def. Cameron Smith, 4 and 2
Max Orrin def. Ben Stow, 4 and 3
Jordan Zunic def. Pep Angles, 2 up
Richard James def. Riccardo Michelini, 2 and 1
A.J. McInerney def. Clement Sordet, 19 hole
Callum Shinkwin def. Shane McGlynn, 4 and 2
Nick Marsh def. Julian Taylor, 7 and 6
Toby Crisp def. Craig Hinton, 2 and 1
Golfweek.com readers: We value your input and welcome your comments, but please be respectful in this forum.
---
---
---
---
---
---
---
---
---
---
---
---
---
---
---
---
---
---
---
---
---