College Men
Proposed NCAA format offers right mix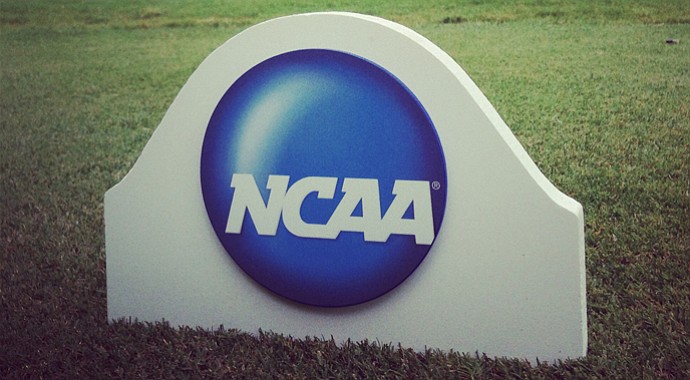 Thursday, August 14, 2014
Since match play debuted at the 2009 NCAA Division I Men's Golf Championship, the tournament has evolved. The schedule and format have been tweaked annually. Tournament committee members have done well to fit many moving parts into a tight schedule, but the changes have not come without criticism.
The recent proposal from the NCAA Division I men's and women's golf committees seems to be the best model to date.
The recommendation for the 2015 men's and women's NCAAs, which will be played in consecutive weeks at Concession Golf Club in Bradenton, Fla.: Add a decisive fourth day of stroke play, for which the top 15 teams and top nine individuals from nonqualifying teams advance after 54 holes. The fourth round would determine the individual medalist and the eight teams for match play.
TV played a big role in the proposed format, which still needs NCAA approval. The change would add drama as the championship progresses and give Golf Channel, which will broadcast the last three days of competition (Monday-Wednesday), a compelling stroke-play lead-in to the two days of match play. Most important, it would improve the individual competition – and quiet the critics who objected to the 2014 format that crowned the medalist after only 54 holes – and identify the champion over 72 holes. Shining the spotlight on the 15 teams contending for the eight match-play berths would enhance the drama.
The individual-only day was set to debut this year at Prairie Dunes in Hutchinson, Kan., but weather issues forced an alternate plan. The upside was that the adjustment allowed newcomers to see the excitement of team golf amid the struggle to qualify for match play. Yet it can be done concurrent with individual play.
The proposal will need approval from the Division I Championships/Sports Management Cabinet, which meets Sept. 9. It should pass.
For the women, whose NCAA finals are set for May 22-27, one week before the men's finals, television and match play will be new. But in many ways, things should look familiar.
They still would play 72 holes, but now would face a 54-hole cut to 15 teams. No big deal there. But they would extend their championship by two days, to allow for match play to determine the team winner.
One smudge on the men's match-play era: the spotlight dimmed on the individual competition. A 72-hole medal-play format would enhance the championship, but don't hold your breath for a Masters invitation.
Here's where things would get odd: Coming out on top after 72 holes of stroke play, which was used to determine the NCAA individual and team champions for decades, always had been an extraordinary achievement. Now, it would be just one step on the quest to win three rounds of match play.
Why not crown a team stroke-play champion along with the individual champion, then give a trophy to the match-play winner?
Essentially what we will have, should the proposal be approved, is what we had before match play: 72 holes plus two more days of match play. And, of course, live TV coverage, which was the goal of college coaches and advocates.
That's a lot of golf. Members of the winning team could play more than 126 holes in six days.
All things considered, with a lot of golf in a tight schedule, the proposed change is a good one.
But it still might feel odd.
• • •
Proposed 2015 NCAA men's and women's format:
Friday – 18 holes of stroke play
Saturday – 18 holes of stroke play
Sunday – 18 holes of stroke play (cut to top 15 teams plus top nine individuals from nonqualifying teams)
Monday – 18 holes of stroke play to determine individual champion (top eight teams advance to match play)
Tuesday – Quarterfinals and semifinals of team match play
Wednesday – Championship match to determine team champion
Golfweek.com readers: We value your input and welcome your comments, but please be respectful in this forum.
---
---
---
---
---
---
---
---
---
---
---
---
---
---
---
---
---
---
---
---
---