You know about the Free-Inspired golf shoe Tiger Woods helped make from Nike Golf, but now Suzann Pettersen has helped develop the first Free-Inspired footwear for women in the Nike FI Impact.
Suzann Pettersen, a true athlete and one of the fittest players on tour, has added road cycling to her many activities off the course during the offseason in Florida. <a href="http://golfweek.com/photos/galleries/beyond-course-suzann-pettersen/">Gallery.</a> </br> <a href="http://golfweek.com/videos/2012/dec/30/1389/"><strong>• Video: Pettersen on why cycling.</strong></a>
From Lexi Thompson to Brittany Lincicome to Suzann Pettersen, we captured the stars while they showed off new equipment at Orange County National near Orlando, Fla.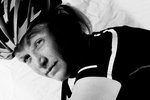 Suzann Pettersen is one of the most fit players on tour. What does she do to keep her workouts fresh? She rides her bike. A very long way.