»
»
»
»
Drive, Chip & Putt Championship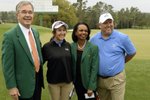 Hunter Pate, 14, is an outgoing yet humble star in the making; her considerable golf talent was on display for the world to see at Augusta National, becoming one of the first female champions on these hallowed grounds.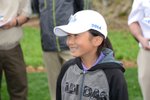 The inaugural Drive, Chip, and Putt Championship featured 88 youngsters who had advanced through a competition backed by the PGA of America and USGA -- and was turned into a home run by Augusta National's total support.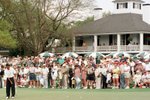 The Drive, Chip and Putt finals will give youngsters from throughout the U.S. an opportunity this Sunday to feel the sort of magic that allows Masters winner to walk a little taller when they visit Augusta National each spring.
A look at some of the best photos from Sunday's inaugural Drive, Chip & Putt National Championship at Augusta National.