Who wore it better?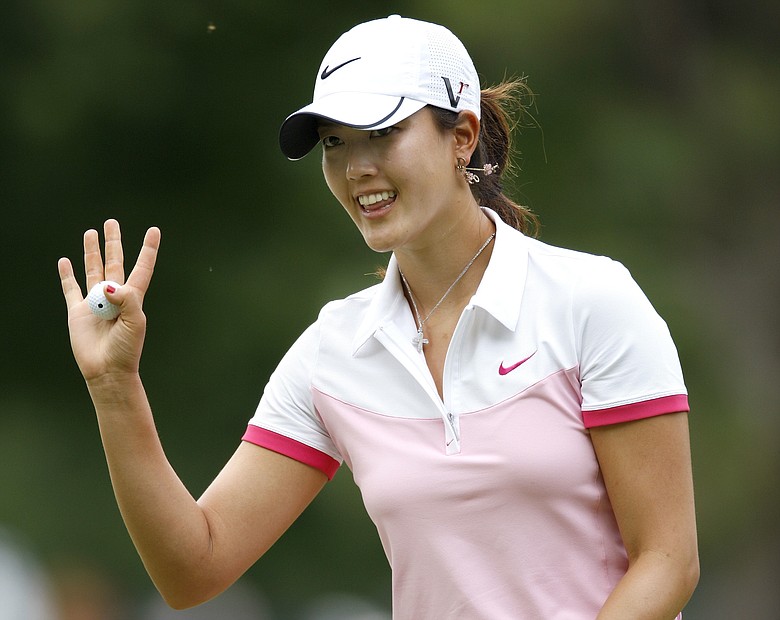 Monday, July 6, 2009
We all know that fairways around the country are being ambushed with hot new looks. Whether it's brightly colored shirts, pants or belts, we've seen trend-setting looks from coast to coast. We knew at some point in the near future there would be a fashion blunder and sure enough we found one this weekend. The shirt was by no means the problem – it was that two of the biggest names on the LPGA Tour were wearing it Friday at the Jamie Farr Owens Corning Classic. Granted, this wasn't the prom, but tragic nonetheless! Michelle Wie and Suzann Pettersen must have been digging each other's pink Nike shirt (we were!), and if it wasn't for their different colored skirts, they might as well have been looking in a mirror.
I think this time we'll let this fashion faux-pas slide, but we need to know what you guys think. So who wore it better? E-mail, Twitter or Facebook (links above) your vote to us!
Golfweek.com readers: We value your input and welcome your comments, but please be respectful in this forum.
---
---
---
---
---
---
---
---
---
---
---
---
---
---
---
---
---
---
---
---
---