Soggy weather across the pond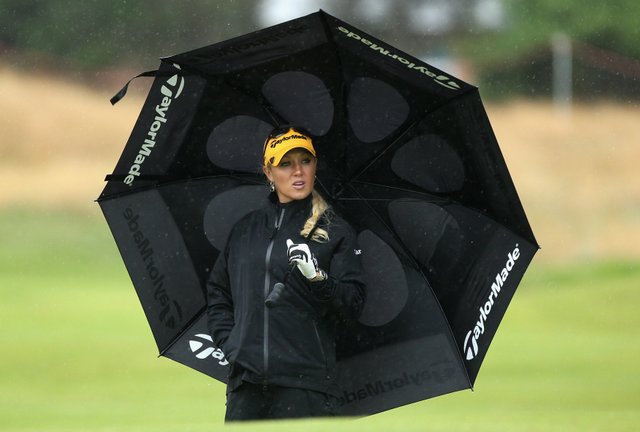 There wasn't much rain at the British Open, and there was very little at the Senior British Open, but now it looks like that dreary, wet, and cold weather has invaded the Women's British Open.
If today was any indication, it is going to be a soggy and cold week at Lytham and St. Annes. Temperatures are expected to reach 65 degrees on Thursday and will only go down from there. This could be the chance to see the British Open style we have been missing. Sorry ladies, but we have been itching to see some good-looking outerwear. Hope you girls brought your rain gloves!
Latest Related Headlines