It's time to buckle down...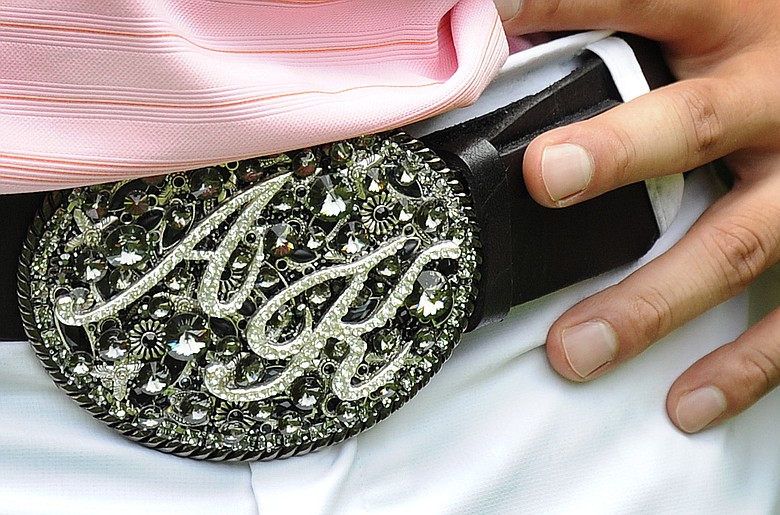 Thursday, June 4, 2009
Belt color isn't the only focus around the waist these days… now it's the buckle that seals the deal. Buckles have been covered with everything from names, initials to logos; some buckles are so blinged out they carry price tags of over $25,000 – wow, what recession?!
Despite some astronomical price tags, snazzy belt buckle are the perfect accessory to add to an otherwise stale outfit. Anthony Kim has made his trademark with the jeweled-out "AK" buckle and now it's becoming a big trend on the college level, like Rickie Fowler's Oklahoma State buckle.
What we want to know is where are all these belts coming from…
A few front-runners in the 'customization' of belt buckles are companies such as Bettinardi, 59 Belts and Elevee.
We've obviously seen other big belt buckles around the tours from companies like J. Lindeberg, Hugo Boss and Adidas, but what's special about these other companies is that they make the belt exclusively for you, exactly how you want them. You could literally be the only one in the world with a belt buckle like yours.
There does, however, seem to be more to this story… It's time for investigation mode, check back soon for more on these companies…
Golfweek.com readers: We value your input and welcome your comments, but please be respectful in this forum.
---
---
---
---
---
---
---
---
---
---
---
---
---
---
---
---
---
---
---
---
---