Pros test new Nike drivers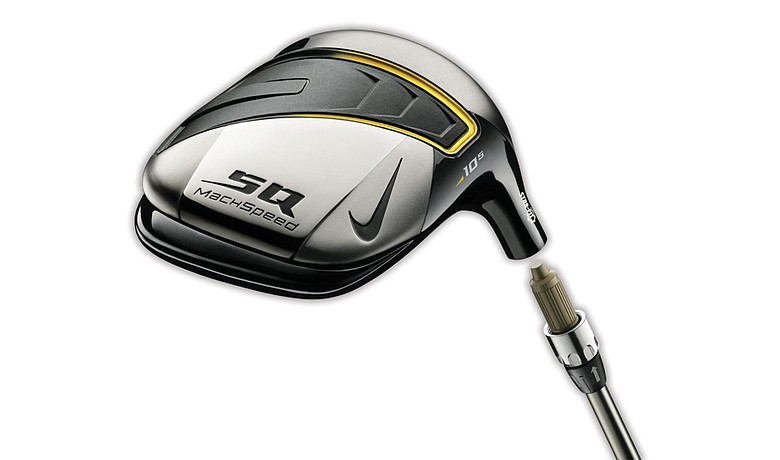 Monday, October 12, 2009
---
Podcast
James Achenbach talks about Nike's new SQ Mach Speed driver, which will be available next spring.
---
It's hard for Nike Golf to keep a secret about 2010 driver introductions when Paul Casey is posting several pictures on Twitter.com and Justin Leonard is calling one of the drivers "my new secret weapon" and used the club at last week's Presidents Cup.
Two new Nike drivers, a traditional Victory Red model and Leonard's square 460cc SQ Mach Speed, will not be available at retail for several months (VR in February and Mach Speed in March). Yet there's considerable buzz, thanks to Nike staff members Casey and Leonard.
The VR, which will offer 400cc and 460cc models, has a classic pear shape and features a large cut-out channel in the sole. Casey calls this a Compression Channel and says it helps increase the size of the driver's sweet spot.
The Mach Speed is the next generation of Nike's SQ Sumo2 Tour square driver, used by Lucas Glover to win the U.S. Open and Stewart Cink to win the British Open. Glover indicated at the Tour Championship he had experimented briefly with the VR but not the Mach Speed.
Leonard was spotted using the Mach Speed during an informal round at the Old American Golf Club at The Tribute, north of Dallas, where he easily carried bunkers 275 yards away. Not bad for a golfer who ranks 125th in PGA Tour driving distance with an average of 284.1 yards.
Shortly after Leonard's round, he received a call from Nike informing him that the driver had been placed on the U.S. Golf Association's conforming list, cleared the way for Leonard to use it at the Presidents Cup.
The primary concept behind the Mach Speed is ultra-modern aerodynamics, something Nike calls Total Swing Aerodynamic Design. The Mach Speed does not have the Compression Channel found on the sole of the VR driver.
Although Nike has issued no claims of extra distance, somebody close to Leonard said he had gained "10 to 12 yards" with the Mach Speed, while Cink said he picked up about 10 yards with the VR.
The Mach Speed will be sold with lofts of 8.5, 9.5, 10.5 and 11.5 degrees, as well as a 13-degree HL (High Loft) version. Left-handed models will be available with lofts of 9.5 and 10.5 degrees. MSRP of the Mach Speed will be $359.99. Specs and price of the VR are not yet available.
All lofts of the Mach Speed are USGA-conforming. The only VR lofts on the approved list are 10.5 and 11.5. The other VR lofts were submitted separately and are expected to appear on the list soon.
Nike officials confirmed that Tiger Woods has tested both drivers. However, there has been no indication when – or if – Woods might switch from his SQ Dymo 380 Prototype.
The Mach Speed drivers feature the company's adjustable STR8-FIT technology, enabling the face angle to be set in several configurations between 2 degrees open and 2 degrees closed. According to sources close to Woods, the world No. 1 was testing a nonadjustable VR driver. Nike hasn't announced whether it will sell the new drivers without STR8-FIT.
– Bradley S. Klein contributed
Golfweek.com readers: We value your input and welcome your comments, but please be respectful in this forum.
---
---
---
---
---
---
---
---
---
---
---
---
---
---
---
---
---
---
---
---
---