AJGA announces Rolex Jr. All-Americans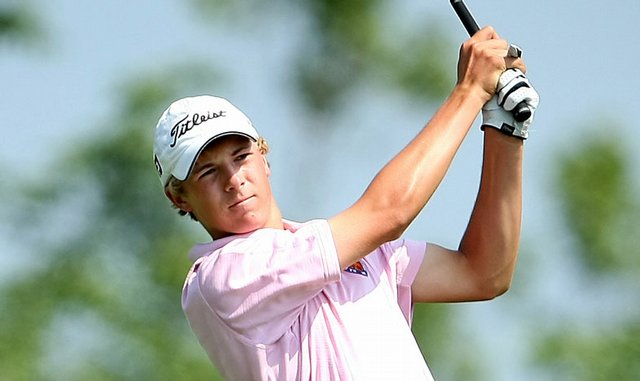 The American Junior Golf Association announced its 2009 Rolex Junior All-American teams Tuesday.
The teams were determined exclusively through the Polo Golf Rankings, as of Oct. 27.
Players will be honored at the Rolex Junior All-America Awards Banquet Sunday, Nov. 22, at PGA National Resort & Spa in Palm Beach Gardens, Fla., the night before the start to the Polo Junior Golf Classic.
The 2009 Rolex Junior Players of the Year will be announced Wednesday.
---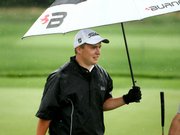 BOYS DIVISION
First Team
James Back, Cerritos, Calif.
Patrick Cantlay, Los Alamitos, Calif.
Emiliano Grillo, Bradenton, Fla.
Shun Yat Hak, Lake Mary, Fla.
Gavin Hall, Pittsford, N.Y.
Michael Hebert, Orlando, Fla.
Jeffrey Kang, Fullerton, Calif.
Yaroslav Merkulov, Penfield, N.Y.
Jordan Spieth, Dallas, Texas
Patrick Winther, Howey-in-the-Hills, Fla.
Bobby Wyatt, Mobile, Ala.
Andrew Yun, Chandler, Ariz.
Second Team
Austin Cody, North Charleston, S.C.
Logan Harrell, Huntersville, N.C.
Daniel Lee, Valencia, Calif.
Jim Liu, Smithtown, N.Y.
Cheng-Tsung Pan, Upland, Calif.
Anthony Paolucci, Dallas, Texas
Patrick Rodgers, Avon, Ind.
Oliver Schniederjans, Powder Springs, Ga.
Johnathan Schnitzer, Houston, Texas
Justin Thomas, Goshen, Ky.
Preston Valder, Yorba Linda, Calif.
Cameron Wilson, Rowayton, Conn.
Honorable Mention
Byeong-hun An, Bradenton, Fla.
Anton Arboleda, La Canada, Calif.
Sam Bernstein, Riverdale, N.Y.
Lucas Bjerregaard, Frederikshavn, Denmark
Thomas Bradshaw, Columbia, S.C.
Matthew Ceravolo, Palm Beach Gardens, Fla.
Wyndham Clark, Greenwood Village, Colo.
Mario Clemens, Beverly Hills, Calif.
Payne Denman, Riverwatch, Tenn.
Joey Garber, Petoskey, Mich.
Zachary Herr, New Hope, Pa.
Ben Itterman, Carlsbad, Calif.
Billy Kennerly, Alpharetta, Ga.
Tanner Kesterson, Plano, Texas
Tom Lovelady, Birmingham, Ala.
M.J. Maguire, St. Petersburg, Fla.
Ian McConnell, Riverview, Fla.
Will Pearson, Memphis, Tenn.
Andrew Presley, Fort Worth, Texas
Nicholas Reach, Moscow, Pa.
Curtis Thompson, Coral Springs, Fla.
Jay Vandeventer, Bristol, Tenn.
Richard Werenski, South Hadley, Mass.
Motin Yeung, Orlando, Fla.
• • •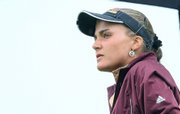 GIRLS DIVISION
First Team
Sarah Brown, Phillipsburg, N.J.
Luz Alejandra Cangrejo, Bogota, Colombia
Yueer Cindy Feng, Orlando, Fla.
Ani Gulugian, Irvine, Calif.
Kimberly Kim, Pahoa, Hawaii
Jessica Korda, Bradenton, Fla.
Alison Lee, Valencia, Calif.
Rachel Morris, Carlsbad, Calif.
Jenny Shin, Torrance, Calif.
Victoria Tanco, Bradenton, Fla.
Alexis Thompson, Coral Springs, Fla.
Kristina Wong, Vestal, N.Y.
Second Team
Laetitia Beck, Caesarea, Israel
Doris Chen, Bradenton, Fla.
Karen Chung, Livingston, N.J.
Simin Feng, Orlando, Fla.
Jennifer Johnson, La Quinta, Calif.
Erynne Lee, Silverdale, Wash.
Stephanie Meadow, Jordanstown, Northern Ireland
Kristen Park, Buena Park, Calif.
Kelly Shon, Port Washington, N.Y.
Alexandra Stewart, Peoria, Ariz.
Banchalee Theinthong, Bangkok, Thailand
Lindsey Weaver, Scottsdale, Ariz.
Honorable Mention 
Shannon Aubert, ChampionsGate, Fla.
Sunshine Baraquiel, Valencia, Calif.
Elizabeth Breed, Waynesboro, Pa.
Austin Ernst, Seneca, S.C.
Bonnie Hu, Fremont, Calif.
Danielle Kang, Thousand Oaks, Calif.
Kyung Kim, Chandler, Ariz.
Tanaporn Kongkiatkrai, Bradenton, Fla.
Suzie Lee, East Northport, N.Y.
Harin Lee, Bayside, N.Y.
Hana Lee, Hacienda Heights, Calif.
Jordan Lippetz, Bradenton, Fla.
Kaira Martin, Paradise Valley, Ariz.
Amy Meier, Rochester Hills, Mich.
Seo Hee Moon, Mukilteo, Wash.
Kelli Oride, Lihue, Hawaii
Victoria Sungmin Park, Irvine, Calif.
Annie Park, Levittown, N.Y.
Maria Piccio, Bradenton, Fla.
Mariah Stackhouse, Riverdale, Ga.
Emma Talley, Princeton, Ky.
Jessica Vasilic, Anaheim Hills, Calif.
Lauren Weaver, Scottsdale, Ariz.
Nicole Zhang, Calgary, Alberta
Latest Related Headlines