Vokey wedges rising above recession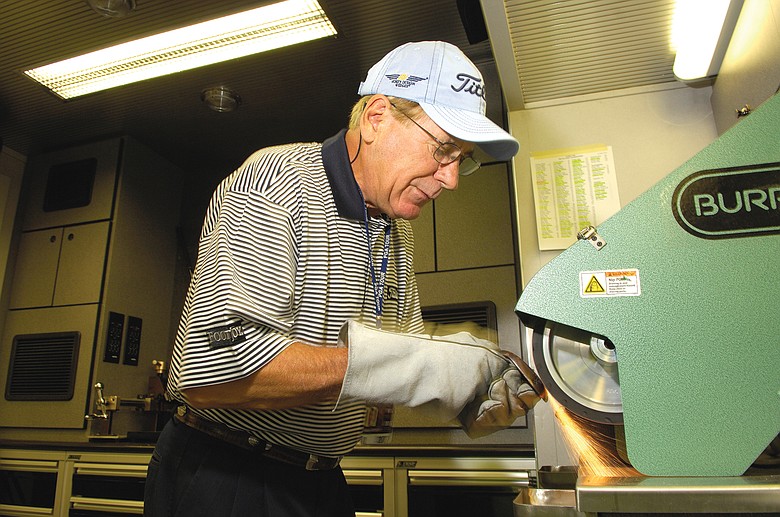 Tuesday, September 8, 2009
A close look at retail sales data for the major golf equipment categories tells you one thing: The recession's grip isn't loosening.
All eight categories, from metalwoods to golf bags, posted declines in unit and dollar sales, according to research firm Golf Datatech's latest reports that cover the month of July.
Vokey wedges, however, are a different story.
The brand's unit marketshare for the month increased to 36.5 percent, up nearly 41 percent from 25.9 percent in July 2008. Company officials attribute the success to several factors, including the successful branding of club designer Bob Vokey (a la Scotty Cameron), its popular Spin Milled product line and the launch of vokey.com, which has created a user community and offers limited-run wedge products. Tour success also has been key: Vokey wedges are being used by more than 40 percent of the field, on average, at this year's PGA Tour events.
But consumer stockpiling of big-groove wedges – the USGA will ban such clubs for major pro tours and elite amateur events beginning in 2010 – hasn't occurred to boost sales, according to Titleist officials. At least not yet. Clubmakers are required to cease production of big-groove wedges by the end of 2010, though retailers can continue selling them through 2024.
That scenario poses risk and promise for retailers and equipment manufacturers.
"The big issue is, if retailers want to continue to sell the big-groove product in 2011 and beyond, they need to buy all that product by the end of 2010," says Chris McGinley, vice president of marketing, Titleist golf clubs. "We'll be having conversations with retailers this spring, 'How much do you want to buy?'. . . . We've already heard anything from a couple of months (of inventory) to five years worth."
Titleist has conducted online research using its consumer database to anticipate golfers' wedge-buying habits.
"Consumers are still digesting this rule change, and to be honest, I don't think they'll be interested in it until they have to be interested in it," McGinley says. "But when that deadline starts to loom, there'll be some impact."
Early research indicates there will be varied responses: Golfers who will use only what Tour players use; players who want "every competitive advantage they can get" and will stick with big-groove wedges; and golfers who'll use both types of wedges.
"There are some guys planning a strategy to buy four sets of wedges to get them to 2024, because over the next 10 years or so, they're expecting to wear our a set every two and a half years or something like that," McGinley says. "They're the super-equipment enthusiasts."
Golfweek.com readers: We value your input and welcome your comments, but please be respectful in this forum.
---
---
---
---
---
---
---
---
---
---
---
---
---
---
---
---
---
---
---
---
---