Verplank gives Cog Hill thumbs up
LEMONT, Ill. – Scott Verplank said he was "pleasantly surprised" with Rees Jones' renovation of Cog Hill, site of this week's BMW Championship.
Why pleasantly surprised? Verplank didn't hold back much.
"I don't think it's as crazy as I thought it might be, looking at some of the other redos that we've had for places hoping to have a major," Verplank said. "I haven't been impressed with most of them. They're all ridiculously long, and the greens are usually not what I would build. But here, they stayed pretty close to the original design and original feel of the golf course."
Video
Rees Jones on Cog Hill renovation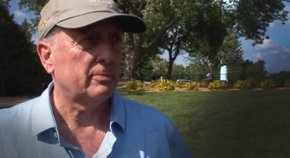 Jeff Rude speaks with course architect Rees Jones about the recent changes made to Cog Hill's famed Dubsdread course for this week's BMW Championship.
Latest Related Headlines