Dalgleish's squad may be Walker Cup favorite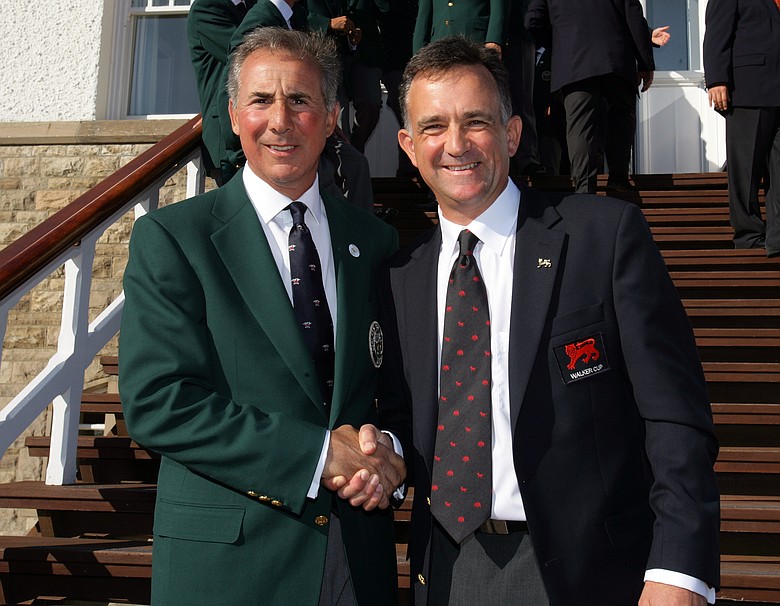 Friday, September 11, 2009
ARDMORE, Pa. — Great Britain & Ireland captain Colin Dalgleish has two things on his side heading into the 42nd Walker Cup that opposing captain Buddy Marucci doesn't have.
Dalgleish's team comes with built-in chemistry, and Mother Nature seems to be smiling on the GB&I team.
The 48-year-old Scot has the luxury of having two teams within a team. With seven English players on Dalgleish's side, he has a unit that doesn't need bonding. Ditto with the two Scots on the side.
Niall Kearney is the lone exception. He is the only Irishman on the team.
Wallace Booth and Gavin Dear have played for Scotland together for years. They were part of the Scottish team that won the Eisenhower Trophy last year. They also helped Scotland win the European Team Championships in July.
As for the English, six of the seven are members of the English Golf Union's elite squad. Stiggy Hodgson is the exception, although he is a member of the England A squad.
"The English guys are pretty familiar and travel with each other from playing on the same team," Dalgleish said. "It's very much a Great Britain & Ireland team but the fact you have these units that have traveled a lot might be a bonus. I hope it is.
"There are some pairings that are tried and tested. It's good to know they have been tried and tested in the heat of battle."
Ironically, although the two Scots have grown up playing on the same Scottish teams, they have never played foursomes golf together.
"I can say that while Wallace and Gavin play for Scotland, have won for Scotland, they have never played together as a foursomes pairing.
"They're the best of friends, but it's just something that they kind of feel they don't bring out the best in each other's game for whatever reason."
Needless to say, Dalgleish will not throw them together in this match. As for his match-ups, he's had three squad sessions in the last year to experiment, and over a week in the build-up to the match to put players together.
"It's a case of finding compatible people. We've actually done that. The five pairings that we've gone with have been very comfortable together."
Mother Nature has played into Dalgleish's hands, too.
Heavy overnight rain fell on Merion Thursday and continued all day Friday. The wet stuff played havoc with practice rounds, and turned the normally fast and fiery East Course into a course more favorable to the GB&I team.
Nearly 20 inches of rain has fallen in the Merion area in the last three weeks. Another two and a half inches fell overnight. The normally quick greens have slowed down considerably as a result.
---
Video
Walker Cup: Meet Team GB&I
---
"Early this week this course was great and the greens were quite crispy," said Mike Davis, the USGA's senior director of rules and competitions. "It was ideal championship conditions."
Not now. Merion is like one giant sponge. A softer golf course should benefit the GB&I team more than the Americans.
"The rain actually makes the fairways play a bit wider," said Scotland's Gavin Dear. "It's slowed up the greens a little bit. I would think it's actually a good thing. It's going to allow a bit more attacking play."
GB&I captain Colin Dalgleish concurred: "If you get wind and rain it is a bit of a leveller. We would be happy to play in this."
Dalgleish needs as much help as he can get to beat an extremely strong U.S. side captained by a man in Marucci with abundant golfing knowledge.
So far so good for GB&I.
Golfweek.com readers: We value your input and welcome your comments, but please be respectful in this forum.
---
---
---
---
---
---
---
---
---
---
---
---
---
---
---
---
---
---
---
---
---