College Men
Georgia rallies to win Morris Williams by one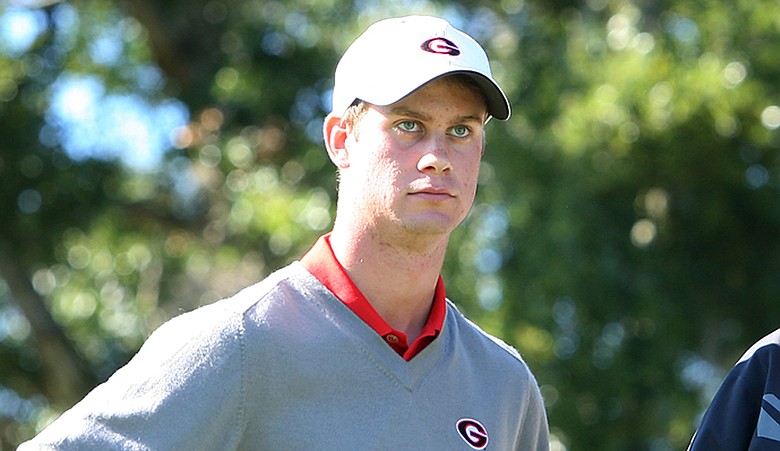 Tuesday, April 6, 2010
Scores
---
Podcast
The boys are back to debate Duke's chances as a national contender on the women's side, and whether LSU can find a way into the top 8 on the men's side.
---
Georgia overcame a 15-shot deficit Tuesday at the Morris Williams Intercollegiate to claim its second team title of the year.
The Bulldogs, ranked No. 18 by Golfweek, were at 26-over 878 at the University of Texas Golf Club in Austin, Texas, just one shot better than No. 6 Texas. Georgia started the day in seventh place, but made up the deficit with a final-round even-par 284. Texas A&M was third at 31-over 883 and Texas Tech was fourth at 32-over 884.
Top-ranked Oklahoma State finished ninth at 49-over 901.
Junior Harris English played a big role in Georgia's victory, shooting a 6-under 65 to win the individual title by five shots. It's the second win for English this season, and the fourth of his career.
English carded seven birdies in his final-round 65. That round tied the lowest round ever at the Club, set by Texas' Bobby Hudson at the 2008 Morris Williams Intercollegiate.
English finished the tournament at 1-under 212, beating Texas Tech junior Nils Floren and Texas A&M senior Andrea Pavan by five shots. Texas Tech senior Chris Ward was another shot back at 5-over 217, with three players tied for fifth at 6-over 219, including English's teammate, freshman Bryden Macpherson.
Golfweek.com readers: We value your input and welcome your comments, but please be respectful in this forum.
---
---
---
---
---
---
---
---
---
---
---
---
---
---
---
---
---
---
---
---
---