Woods: Grateful for 'cool' Masters week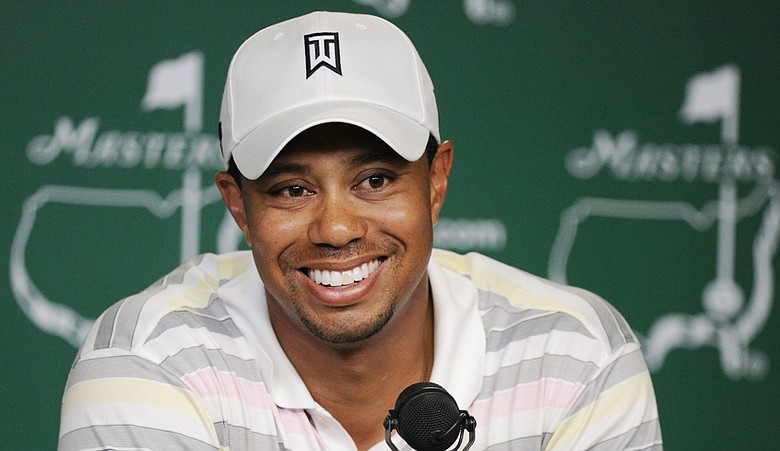 Friday, April 23, 2010
Tiger Woods took to his blog Friday to address a variety of topics, including his on-course behavior, Phil Mickelson's victory at the Masters and Lorena Ochoa's announcement that she is retiring from the LPGA.
Woods said it was "pretty cool" to contend at the Masters earlier this month – where he tied for fourth, five strokes behind Mickelson – and was grateful for the "incredible" reaction from fans at Augusta National.
"I have to say it felt great to return to competition," Woods wrote on TigerWoods.com. "To actually contend in a major on the back nine Sunday and tie for fourth with very little preparation, with all that has transpired in my life, was pretty cool."
Woods admitted that he was nervous about the reaction from spectators as he played his first tournament round in nearly five months.
"I honestly didn't know what to expect from fans, but they were absolutely incredible from Monday through Sunday. It was unreal," Woods wrote. "They definitely helped me mentally to be more comfortable out there. I was hoping for the best. To get that type of warmth is something I did not expect and will never forget."
After vowing in a pre-tournament press conference to tone down his on-course emotions – both positive and negative – Woods was roundly criticized after TV microphones picked up a few expletives after poor shots, including his tee shot on the sixth hole in Round 3.
"I received some criticism for bad language, which I apologized for immediately after Saturday's round," Woods wrote. "It's tough when you're in a competitive environment and in the flow of a tournament. I'm not perfect. All I can say is I'm trying to do everything I can without losing my fire and competitive edge."
Earlier this week, Woods announced that he will compete in next week's Quail Hollow Championship in Charlotte, N.C., and The Players Championship the following week. Also, he committed to the AT&T National, which benefits his foundation.
Other notes from Woods' blog post:
• On Mickelson: "Before I stop talking about the Masters, I want to congratulate Phil Mickelson on the win and for all it means to him, Amy, and the entire Mickelson family. They have really gone through a lot this year, and I wish them good health from now on."
• On Ochoa: "Although we never played together, I met her several times, and she is a wonderful person and a great champion. The game of golf is definitely going to miss her. I hope she decides to stay involved in one form or another."
• On the U.S. Open: "I also heard that the U.S. Open at Pebble Beach this year will be televised in prime time on the weekend. I think the last time NBC did it was at Torrey Pines in 2008, and the ratings were pretty good. The only time we can be on prime time is when the tournament is held on the West Coast, so we might as well take advantage of it. I think it's great for golf."
Golfweek.com readers: We value your input and welcome your comments, but please be respectful in this forum.
---
---
---
---
---
---
---
---
---
---
---
---
---
---
---
---
---
---
---
---
---