Players missing mark on 'gimme' calls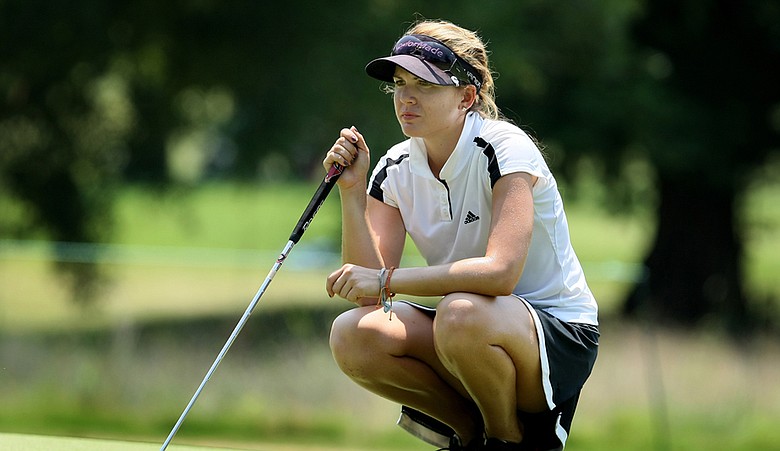 Sunday, August 15, 2010
---
• Complete U.S. Women's Amateur coverage | Follow on Twitter: @Golfweek_Baldry
---
CHARLOTTE, N.C. – If what I have seen at this week's U.S. Women's Amateur is any indication of what to expect at the U.S. Amateur, then prepare to be annoyed.
---
Photo Gallery
U.S. Women's Amateur (Semifinals)
Danielle Kang, 17, and Jessica Korda, 17, will face each other in the final round of the 110th U.S. Women's Amateur Championship.
---
It has been shocking to see what players call "gimmes." Players just don't seem to have an understanding of the terms, "That's good" or "Pick it up." Instead, every 10-inch putt is marked, every 2-footer is over-analyzed, and every ball that just rolls by has an opponent with lips so tight you can't fit a straw between them.
Perhaps it is poor sportsmanship, or perhaps it is players that just aren't sure on what to give and not give. Throughout the week, though, rumbles in the crowds have begun. On several occasions, I've heard: "Really? She's making her putt that?"
"Wow."
"Oh, come on already."
It may be a lack of sportsmanship or etiquette, but either way these players should be a little bit better than that. If your opponent is struggling with 3-footers all day, then yes, make them putt it, even if the ball is on the lip. However, most of these players are making the knee-knockers and especially the ones that don't even need a 12-inch long ruler to measure.
Tomorrow's final between Danielle Kang and Jessica Korda should be a great one. Hopefully, fans will see some great shots, saves, putts, and most importantly, sportsmanship.
---
Video
Amateur Summer 2010: U.S. Womens Amateur Finals Preview
---
Golfweek.com readers: We value your input and welcome your comments, but please be respectful in this forum.
---
---
---
---
---
---
---
---
---
---
---
---
---
---
---
---
---
---
---
---
---