High stakes for Americans at U.S. Amateur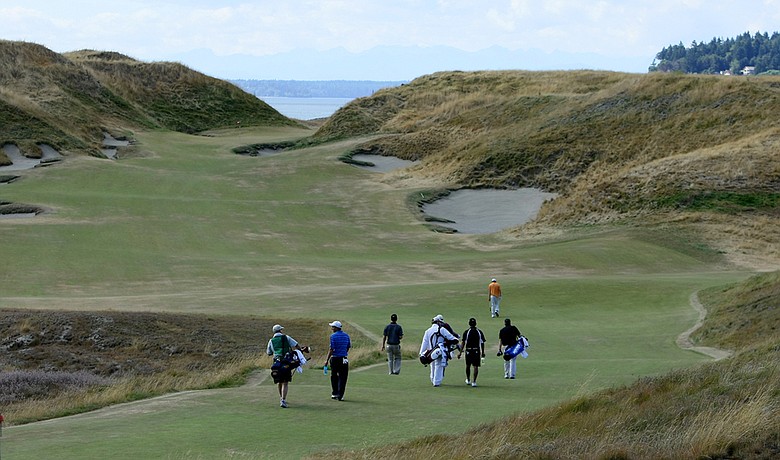 Monday, August 23, 2010
---
• Complete Coverage | Amateur Blog | Twitter: @GolfweekSMartin, @Golfweek_Lavner
---
UNIVERSITY PLACE, Wash. – The U.S. players competing in this week's U.S. Amateur are competing for more than the Havemeyer Trophy, and berths in next year's Masters, U.S. Open and British Open. They're also competing for a trip to Argentina.
Any American who wins this week is a virtual lock to lead the U.S. contingent at the men's World Amateur Team Championship, which will be held Oct. 28-31 in Buenos Aires. The three-man team will be named shortly after the U.S. Amateur.
Here are the players I think are most likely to be named to the team, entering the Amateur. Of course, a lot can change this week:
1.) Any U.S. player that wins the U.S. Amateur. No matter the player's previous resume, any American winner this week is a virtual lock for Argentina. Of course, it's no longer a guarantee that an American will prevail. Players from the U.S. won the Amateur every year from 1972-'02, but have won just two of the past seven playings.
Any unheralded American in the field will have to win to make this team. A trip to the final match will not be good enough. There are too many other deserving players to fill the team's three spots:
2.) Peter Uihlein. Combine Uihlein's strong amateur and college record over the past 12 months, and his appearance on two USGA teams over that period, and you have to think he's a favorite to be named to the team. Uihlein represented the U.S. at the '09 Walker Cup and earlier this year at the Copa de las Americas. The Copa was held at Buenos Aires Golf Club and Olivos Golf Club, the two courses that will host the WATC.
Uihlein won three big college titles this past season – the Ping/Golfweek Preview, Gifford Collegiage at CordeValle and the NCAA Southeast Regional – and was a first-team All-American. He also won this summer's Sahalee Players Championship, and was a quarterfinalist at last year's U.S. Amateur.
3/4.) Scott Langley and Russell Henley. This one is a coin toss, and will likely be decided by who fares better this week. Langley and Henley both tied for 16th at the U.S. Open, which provide a huge boost to their chances. Langley is the NCAA champion, while Henley is the collegiate player of the year. The selectors may have to decide if they put more value on winning college golf's biggest title, as Langley did, or on having the best overall season, as Henley did. Or, they could just put both on the team.
5.) David Chung. Chung has claimed three major amateur titles over the past two summers. After winning last year's North & South, he claimed the Porter Cup and Western Amateur earlier this year. No player has taken home two bigger trophies this summer. The one knock on Chung's chances: no big performances in recent USGA events, which the selectors place a premium on.
6.) Nathan Smith. Smith is a two-time USGA champion, and like Uihlein, represented the U.S. at the Walker Cup and the Copa de las Americas. That alone is enough to leave him in the conversation. Smith will likely have to perform well this week to clinch his spot on the team, though.
Golfweek.com readers: We value your input and welcome your comments, but please be respectful in this forum.
---
---
---
---
---
---
---
---
---
---
---
---
---
---
---
---
---
---
---
---
---