Whan enjoys close-up of his tour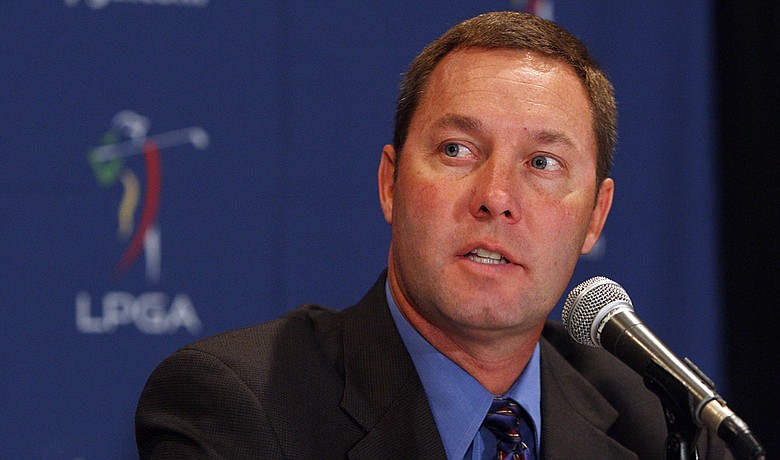 Saturday, February 20, 2010
CHONBURI, Thailand – Someone reminded me this week of the stark contrast between Mike Whan's first week as LPGA commissioner and that of Carolyn Bivens four years ago. For starters, the media are still here. 
After the media uproar (i.e., boycott) in Hawaii, Bivens stayed away from the golf course. Whan, however, flew into Thailand on Thursday morning and walked six holes in the blistering sun with Lorena Ochoa's group – while wearing a shirt and tie, no less. 
The new commish has met with several members of the media this week and makes a point to introduce himself to players' families and friends. Whan couldn't get over Ochoa's length when he watched her play live for the first time.  
"Until you walk a few holes with her, you don't realize how impressive she is," he said.
While Ochoa remains the No. 1-ranked player in the world, her dominance is by no means a foregone conclusion. Whan says the tour's depth of talent is one of the main reasons he took the job as LPGA commissioner.  
"There are two reasons why I really became commissioner – watching the Solheim Cup, which sounds kind of shallow but it was just phenomenal," he said. "And the second is, I really believe there are 15 twentysomethings and maybe another five or so thirtysomethings who could all have really breakout years and take over. I don't know if they will, but I find that exciting.
"If you're a corporate sponsor and you're bringing 50 of your best customers to play in our pro-am, 30 are going to say they played with the eventual tournament winner. I'm not sure that's true in other sports."
Golfweek.com readers: We value your input and welcome your comments, but please be respectful in this forum.
---
---
---
---
---
---
---
---
---
---
---
---
---
---
---
---
---
---
---
---
---