Mickelson, Tour address wedge accusations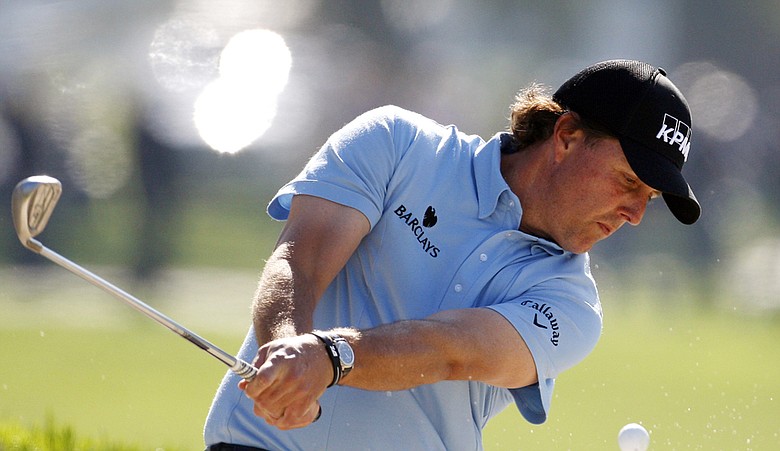 Saturday, January 30, 2010
SAN DIEGO – I get the impression Phil's people have talked to Tim's people.
On Friday, a firestorm broke out over Scott McCarron's reference to the several users of grandfathered Ping Eye 2 irons, among them world No. 2 Phil Mickelson, as cheaters. On Saturday, the PGA Tour issued a statement emphasizing two points: Pre-1990 Eye 2 irons are approved for play, and "criticisms characterizing their use as a violation ... are inappropriate at best."
The statement further said Tour commissioner Tim Finchem will address the Eye 2 issue at a regularly scheduled players' meeting Feb. 2 at the Northern Trust Open.
Asked his thoughts about the Tour statement following a third-round 70 that put him four strokes off the Farmers Insurance Open lead, Mickelson said, "A line was crossed. I was publicly slandered. I'm letting other people handle that."
Asked to elaborate, he said, "I think the Tour probably is getting on top of it."
The definition of slander, according to Dictionary.com, is "a malicious, false and defamatory statement or report."
McCarron and other players have contended that Eye 2 users are violating the spirit of the new groove rules. Among other things, McCarron said, "It's cheating, and I'm appalled Phil has put it in play."
Golfweek.com readers: We value your input and welcome your comments, but please be respectful in this forum.
---
---
---
---
---
---
---
---
---
---
---
---
---
---
---
---
---
---
---
---
---