An early look at women's preseason favorites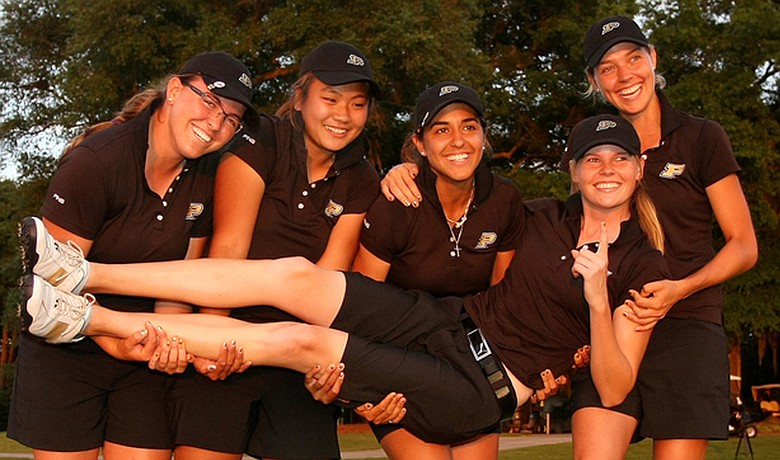 Thursday, July 15, 2010
One thing that I have always found interesting is how the break between the end of the fall season and the start of the spring season is longer than the summer vacation for college golf.
Since we are now on the downside of the summer break, I decided to take a look at who could make my list of top five teams in women's golf come early September.
1.) Purdue
I have never been one to buy into the phrase that you are the champions until you lose that title. The Boilermakers won it all last year in Wilmington, N.C. However, they finished the season ranked No. 7. Do I really think they will be the No. 1-ranked team in college golf? Normally, I would say no. However, considering that Devon Brouse will return all five players from his championship lineup ... why not? Maude-Aimee LeBlanc will be a Player of the Year candidate, and she will lead a very good team that should have more confidence than any other team in the country.
2.) UCLA
The Bruins would consider last year's sixth-place showing at the NCAA Championship a major disappointment. That's mainly because they never really contended for the title despite being considered one of the favorites. UCLA loses just one player - Sydnee Michaels - from last year's lineup, but will return four who finished the season ranked inside the top 80, led by Stephanie Kono (No. 7) and Tiffany Lua (No. 25). The Bruins will add Ani Gulugian, who will be one of the top freshmen in the country next year.
3.) Arizona
Arizona was one of the hottest teams in the country entering the NCAA Championship last year, and had it not been for an opening-round 8-over 296, you might have seen another team in the mix. The Wildcats finished fifth at NCAAs and ended the year No. 4 in the Golfweek/Sagarin College Rankings. Arizona will return all five players from last year's squad (all of whom finished the year ranked inside the top 65). You won't find any team that is returning a better 1 through 5, and that stat alone makes a strong case for this team to be preseason No. 1. First-year head coach Laura Ianello will be tested with a talented group.
4.) Alabama
This program seems to have no slippage and continues to get better each year under Mic Potter, who will be entering his sixth year guiding the team. The Crimson Tide returns its top three players - Camilla Lennarth, Jennifer Kirby and Brooke Pancake. All three were named Golfweek All-Americans a year ago. Alabama, which ended the season ranked fifth and finished third at the NCAA finals, will add Stephanie Meadow, who is likely to contend for Freshman of the Year.
5.) Duke
The Blue Devils have won three titles in the past six years. Could this edition add another title? I say it's quite possible if highly-touted freshmen Laetitia Beck and Luz Alejandra Cangrejo are as good as advertised. There could be a bit of adjustment to find a leader. The Blue Devils will be without the familiar face of Alison Whitaker for the first time in four years. However, with four starters returning – led by 14th-ranked Lindy Duncan – expect to hear a lot from this team next year.
Golfweek.com readers: We value your input and welcome your comments, but please be respectful in this forum.
---
---
---
---
---
---
---
---
---
---
---
---
---
---
---
---
---
---
---
---
---