Want to show support? Wear wild pants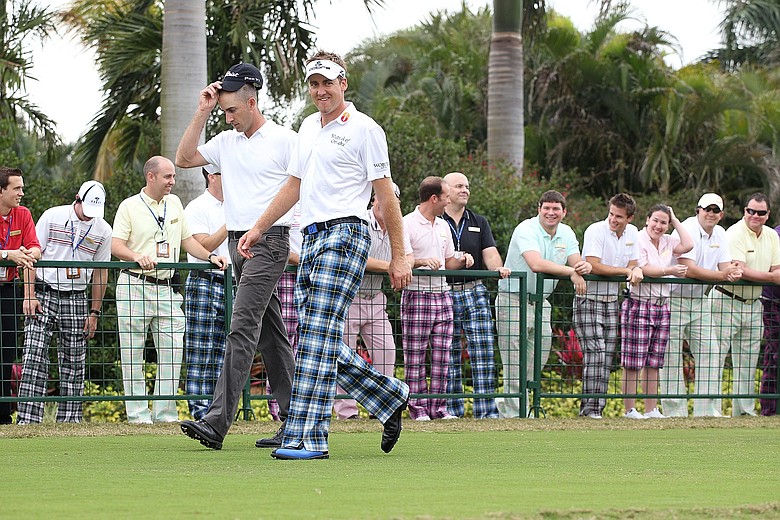 Monday, March 29, 2010
It's tradition for sports fans to show their support through cheering, clapping and chanting, as well as wearing their team's paraphernalia.
But without numbered jerseys or team colors in golf, fans need to get a little more creative with their outfits. We've seen it before with folks in the gallery wearing homemade "S-E-R-G-I-O" shirts or young kids wearing red Nike polos in support of Tiger Woods. Now, there seems to be a new option for golf fans, and it's all about the pants.
Loudmouth Golf and Ian Poulter Designs pants are giving golf fans something fun to cheer in.
While at Bay Hill last week for the Arnold Palmer Invitational, I was surprised (in a good way) to see so many wild, colorful and decorative pants. The verdict is still out on whether these fans wear the pants for support or style. So wild pant wearing fans, cast your vote and let us know what you think!
Reader poll
I love the fun patterns, colors and styles

55%

I like the amusing styles, but I don't cheer for the players who wear them

6%

I like the players who wear them and I want to show my support

14%

I don't. Those pants are awful

25%
85 total votes.
Golfweek.com readers: We value your input and welcome your comments, but please be respectful in this forum.
---
---
---
---
---
---
---
---
---
---
---
---
---
---
---
---
---
---
---
---
---