Garrick (No. 12, 2012) commits to UCLA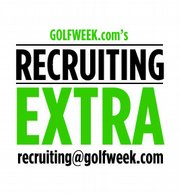 Jonathan Garrick, No. 12 in the class of 2012, has given a verbal commitment to UCLA.
Garrick, who attends St. Francis High School in Mountain View, Calif., had taken unofficial visits to UCLA, Oregon, Texas and USC, and also was considering Stanford. Besides UCLA, Oregon was the only other school to make an offer.
"I've always wanted to go to UCLA," Garrick said. "My family and I felt it was the best place for me. Coach Freeman and coach Ressa are both great coaches, and I really liked all the guys on the team. It was still a very hard choice because coach Martin, Zambri, Ray and Fields are all such great guys and coaches with some of the best programs in the nation."
Garrick, No. 101 in Golfweek's Junior Rankings, recently finish eighth at the AJGA's Heather Farr Classic and eighth at the AJGA's Hunter Mahan Championship
Latest Related Headlines