Stakes are high as N'wide hits TPC Sawgrass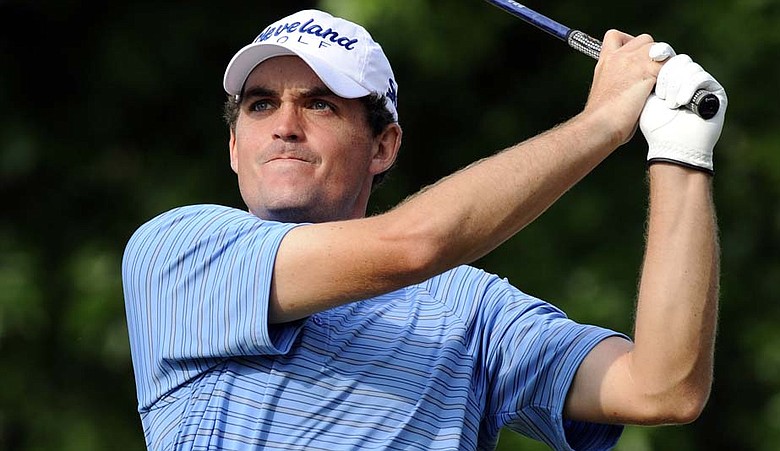 Thursday, October 21, 2010
PONTE VEDRA BEACH, Fla. – TPC Sawgrass was designed to test a player's nerves. The famed 17th green wasn't put in the middle of that lake just for aesthetics' sake.
The Nationwide Tour makes its first stop at TPC Sawgrass this week for the inaugural Winn-Dixie Jacksonville Open. The tour's last full-field event of the season will be contested at TPC Sawgrass' Dye's Valley Course.
There's plenty on the line this week.
The top 60 on the money list come Sunday evening will advance to next week's Nationwide Tour Championship, where 25 players will earn PGA Tour cards on Halloween, a fitting date, for it gets downright frightening when Tour cards are on the line.
Players are quick to downplay the pressure they'll feel over the next two weeks. It's just a defense mechanism, a futile attempt to lessen those anxious feelings. Don't fall for it.
To get an honest answer, I texted one agent to see how his client, who's hovering around the 25th position on the money list, was holding up. When I asked if his guy was nervous, he quickly fired back, "What do you think? Pretty intense two weeks."
This week, the focus is on the players trying to keep their PGA Tour hopes alive by sneaking into the top 60 on the money list. Any player in the Tour Championship field can crack the top 25 with a victory.
Next week, it's all about the PGA Tour cards.
The most pressure falls on the players who've been in the top 25 on the money list for several weeks. They have something very important – a PGA Tour card – to lose. It's easier to rally for victory than maintain a lead.
The stats seem to support that notion (see chart below).
Of the players who were Nos. 15-25 on the money list on Sept. 1, eight have fallen on the money list, two have maintained their position and only one has improved it. That lone player, Keegan Bradley, credited his late-season run to recent work with a sports psychologist, illustrating the importance of mental fortitude over these final weeks.
Bradley has been working with Bob Rotella since July. Their emphasis has been on keeping the game fun. "I was trying a little too hard," Bradley said.
He's had plenty to be happy about in recent weeks.
Bradley was the bubble boy, No. 25 on the money list, on Sept. 1. He's been the Nationwide Tour's hottest player since, finishing T-3, T-3, T-5 and T-4 to lock up his PGA Tour card.
He's the anomaly, though.
The players who were Nos. 15-24 on the money list on Sept. 1 have combined to make just 31 of 60 cuts, with just seven top 10s, since that date. None of those 10 has played well enough to move up the money list.
Six of those 10 players haven't posted a top 10 since Sept. 1. Two of the 10 haven't even cracked the top 25 since Sept. 1.
Dye's Valley, which tips out at 6,864 yards, is supposed to be the easier of TPC Sawgrass' two layouts. But players will find thick rough, narrowed fairways and fast greens. Two par 5s have been converted to par 4s.
Many players are predicting a winning score between 10 and 12 under par, rather high for such a short course. The course won't be the only challenge this week, though.
• • •
RANK ON SEPT. 1    CURRENT RANK    CHANGE
15.) James Hahn    27th    -12
16.) Justin Hicks    23rd    -7
17.) John Riegger    34th    -17
18.) Scott Gutschewski    18th    0
19.) David Hearn    26th    -7
20.) Chris Nallen    25th    -5
21.) Kyle Thompson    43rd    -22
22.) B.J. Staten    22nd    0
23.) Brian Smock    37th    -14
24.) Colt Knost    40th    -16
25.) Keegan Bradley    11th    +14
• • •
WHAT'S ON THE LINE
TOP 25 (EARN '11 PGA TOUR CARD)
No. 22: B.J. Staten, $191,276
No. 23: Justin Hicks, $189,945
No. 24: Brandt Jobe, $186,776
No. 25: Chris Nallen, $185,293
No. 26: David Hearn, $182,440
No. 27: James Hahn, $173,400
No. 28: Brendan Steele, $164,032
TOP 40 (EXEMPT INTO Q-SCHOOL FINALS)
No. 37: Brian Smock, $144,824
No. 38: Dicky Pride, $143,091
No. 39 Jason Gore, $141,451
No. 40: Colt Knost, $141,175
No. 41: Bradley Iles, $137,926
No. 42: Steve Pate, $136,573
No. 43: Kyle Thompson, $135,257
TOP 60 (EXEMPT NATIONWIDE STATUS IN '11)
No. 57: Jonas Blixt, $109,966
No. 58: Jeff Brehaut, $109,476
No. 59: Rob Oppenheim, $108,315
No. 60: Patrick Sheehan, $108,179
No. 61: Roberto Castro, $104,746
No. 62: Aaron Watkins, $102,844
No. 63: Camilo Benedetti, $101,734
Golfweek.com readers: We value your input and welcome your comments, but please be respectful in this forum.
---
---
---
---
---
---
---
---
---
---
---
---
---
---
---
---
---
---
---
---
---