Moore (65) in the zone early at Cog Hill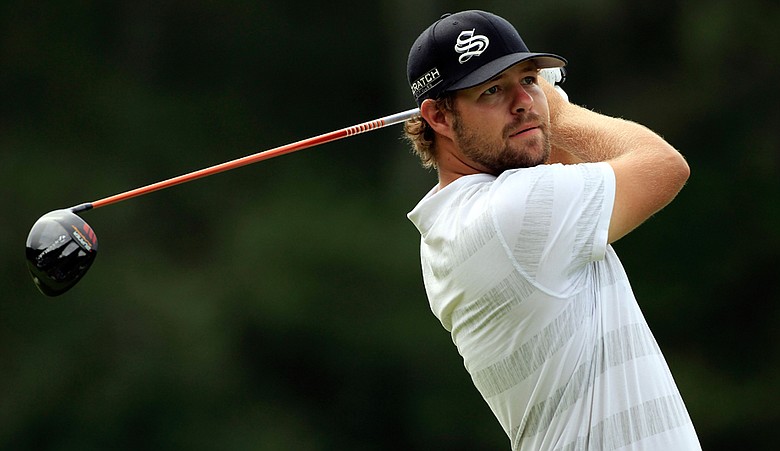 Thursday, September 9, 2010
LEMONT, Ill. – Thing about golf, you never know when a round might break out. You never know when the zone might kick in.
Ryan Moore is but the latest example.
Moore shot a pedestrian 1-over-par 36 on the front nine Thursday morning in the first round of the BMW Championship at Cog Hill. Then he parred the short, par-4 10th. He didn't appear to be going anywhere.
But then he went nuts, making birdies on seven of the last eight holes.
That adds up to a 7-under-par 29 on the back nine.
That adds up to an opening 65.
That adds up to a remarkable switching of gears and an amazing feat considering the spotty greens.
"I certainly didn't expect to start like that," Moore said.
Moore's run was kick-started by an unusual sequence of events on the par-5 11th hole. He hit a "horrible" tee shot. He hit a "bad" shot in laying up. He hit a "horrible" third shot into a front bunker.
Then he holed the bunker shot and was off to the races.
"Got some positive momentum going," he said.
Moore said he was relaxed by the thought of getting a break soon after a long season. "That kind of made me just relax and play," he said.
He looked relaxed, what with sweater and tee and signature cap. He said he decided to wear a tie, as he did at the Masters and British Open among other places, when walking through a store the other day. So he bought a tie and wore it Thursday.
"I like the (retro) look," he said. "It's not for attention. I love how golf used to be."
Of course, he draws the line at a tweed coat. "I don't know how they used to wear jackets like that in weather like this," he said.
More important than attire was a slight tweak of his putting grip, getting his hands relaxed on the handle. The stroke produced birdie after birdie: from 5 feet at 12; 20 foot at 14; tap-in range at 15; and then 6, 8 and 11 feet coming in.
The run was interrupted by a two-putt par from 30 feet at 13.
"Just a terrible hole," Moore said, smiling.
Golfweek.com readers: We value your input and welcome your comments, but please be respectful in this forum.
---
---
---
---
---
---
---
---
---
---
---
---
---
---
---
---
---
---
---
---
---