Mickelson undone by poor drives at Cog Hill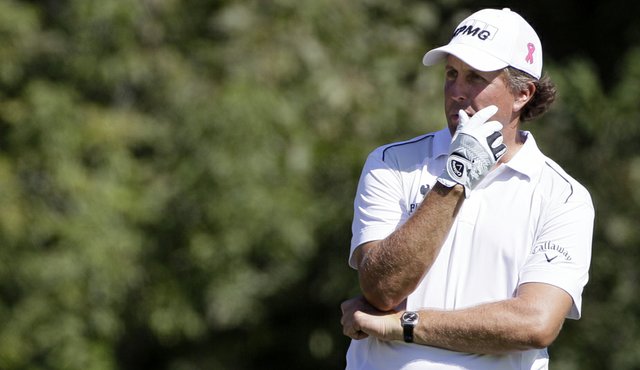 LEMONT, Ill. – Phil Mickelson had a wild ride on the way to an even-par 71 in the second round of the BMW Championship. There was plenty good sabotaged by three bad drives.
Mickelson made five birdies thanks to wonderful iron shots, but he took four penalty strokes. He drove into water right on No. 7, into a hazard left on 15, and out of bounds right on 18.
"I hit more good shots today than I've hit in any one round, I think, all year," he said. "Unfortunately I made a couple of bad swings that cost me four penalty strokes."
Latest Related Headlines