PHOTOS: Creamer flies in F-16 with Air Force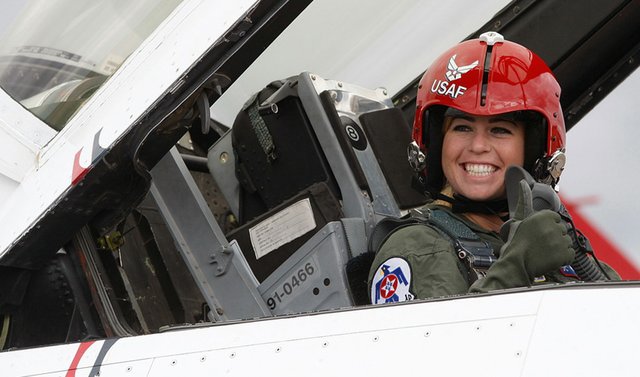 Paula Creamer flew in an F-16 with the U.S. Air Force Thunderbirds on Sept. 9 at the Air Force Reserve Base in Pittsburgh. U.S. Air Force Captain Kristin Hubbard accompanied Creamer on the flight. The pair flew over Oakmont Country Club, site of Creamer's victory at the U.S. Women's Open this summer.
Tweeted Creamer after the experience: "That was the best thing I have ever done! I have never had so much fun in my (life)! And I didn't throw up!!!! I pulled 9.1 G's. Greatest thing I have ever done.
"I want to thank all the brave men and women in uniform that protect our freedom everyday. It was an honor to spend a day with some of you."
(All photos Getty Images/Jared Wickerham)
Latest Related Headlines