Davies, Faulkner deserve HoF nod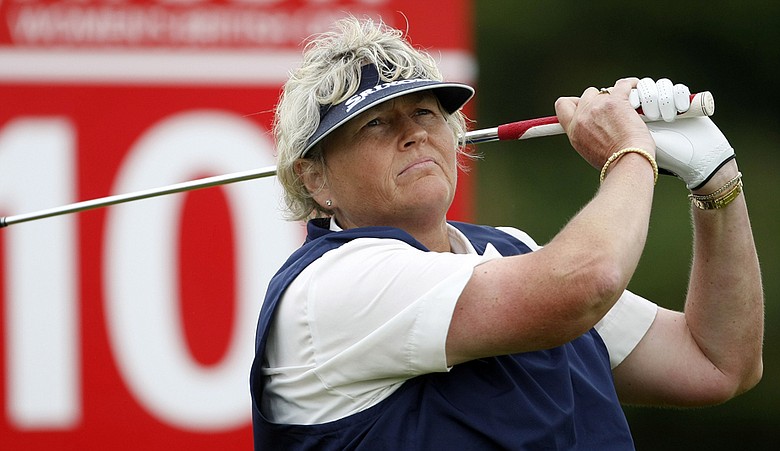 Wednesday, February 16, 2011
Another group inducted into the World Golf Hall of Fame, another year that Max Faulkner and other great golfers are overlooked.
More from Alistair Tait
How on earth does former President George H.W. Bush deserve to be in the Hall before Max Faulkner? Or Flory Van Donck, Laura Davies, Fred Daly, Arnaud Massy or Catherine Lacoste? I could go on.
I realize Bush is inducted under a different category than the above, but come on! Surely Samuel Ryder deserves a place in the Hall before Bush.
My colleague Adam Schupak has spoken quite eloquently on why it's bush to induct Bush into the Hall, so I won't belabor the point. However, I'd like to propose a few candidates - international candidates - who deserve to be in the Hall before the ex-president.
Max Faulkner. He won the 1951 Open Championship at Royal Portrush, played in five Ryder Cups and won numerous big events in Europe. Arguably the most colorful player ever, Faulkner was a British dandy long before Ian Poulter jazzed things up, with a penchant for bright, colorful plus fours. Surely the Hall can't keep overlooking him for much longer.
Moe Norman. Ask Tom Watson or Lee Trevino to name the straightest hitter ever and they'll both say Moe Norman. The eccentric Canadian had a unique swing, and an equally unique story. He won 54 tournaments, including two Canadian Amateurs. He set 33 course records and shot 59 three times. He deserves to be in the Hall for his rare swing alone. By the way, watching Moe hit balls remains the best thing I've ever witnessed in golf.
Laura Davies. If any current player deserves a place in the Hall, it's the veteran Englishwoman. At age 46, she just keeps winning. Four victories on the Ladies European Tour this year got her to 76 career wins, and that includes four majors. If that's not good enough for the Hall, then the Hall isn't good enough for Laura.
Sewsunker "Papwa" Sewgolum. Sewgolum grew up in South Africa of ethnic Indian origin. Needless to say, his heritage made him conspicuous on the fairways. Sewgolum managed to overcome the apartheid regime in 1963 by becoming the first non-white golfer to win in South Africa. He had to accept his prize in the rain because only whites were allowed in the clubhouse. Sewgolum played with a left-hand-below-right grip. Unorthodox maybe, but three Dutch Open victories are a testament to his talent. He even appeared in six Open Championships, finishing 13th at Royal Lytham in 1963.
Arnaud Massy. The only Frenchman to win the Open Championship, which he did in 1907, and the first non-British player to win the Open Championship. That alone should qualify him for the Hall. He also won four French Opens, the Belgian Open and the Spanish Open.
Flory Van Donck. Greatest Belgian golfer. Won the Belgian, Dutch, Italian, French, German, Swiss and Portuguese Opens among more than 50 victories worldwide. Finished runner-up in the Open Championship twice, and won seven times in Europe in 1963.
Catherine Lacoste. First non-American golfer to win the U.S. Women's Open, which she did in 1967 as an amateur. Lacoste was the first and the youngest amateur to do so, and also won the U.S. Women's Amateur two years later. She won the British Ladies' Amateur, and was a four-time winner of the French Ladies' Open.
Samuel Ryder. He gave us the greatest team event in golf, and one of the best in sport. That's enough in my book for admittance to the Hall.
Fred Daly. First Irishman to win the Open Championship, and the last before Padraig Harrington. Daly played in four Ryder Cups, won the British Professional Match Play and Irish Open.
Henry Longhurst. If Herbert Warren Wind and Bernard Darwin are in the Hall for their contributions to golf journalism, then Longhurst deserves a similar place for his contribution to television commentary. Many of today's commentators could learn from the way he often let the action speak for itself instead of talking for the sake of talking.
I could go on, but these 10 will do for now. The Hall needs to include the above personalities. Their stories deserve to be told. If the Hall is going to live up to its ideal of honoring the game and presenting the legacies of golf, then all of the above deserve to be inducted.
Golfweek.com readers: We value your input and welcome your comments, but please be respectful in this forum.
---
---
---
---
---
---
---
---
---
---
---
---
---
---
---
---
---
---
---
---
---