Woodland's length might be a big PGA advantage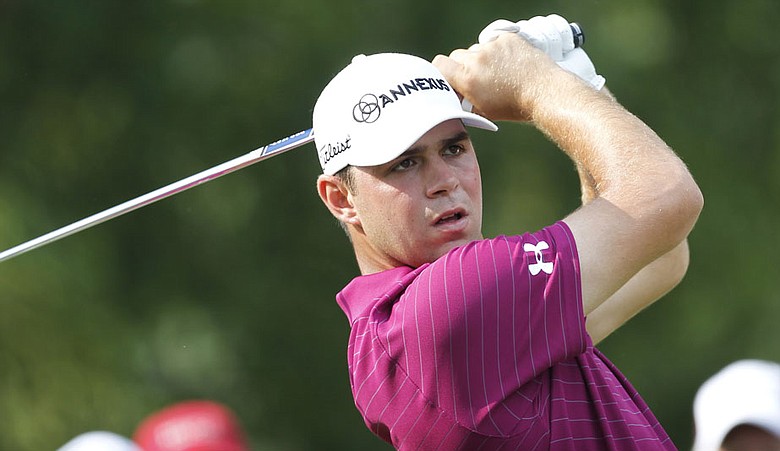 Wednesday, August 10, 2011
JOHNS CREEK, Ga. - It's always nice to have options. Gary Woodland, who ranks sixth on the PGA Tour in driving distance (309.7), has enough length to ponder decisions others might never consider at Atlanta Athletic Club during this week's PGA Championship.
---
Photo Gallery
2011 PGA Championship: Practice rounds
Take a look at photos from the 2011 PGA Championship practice rounds
---
Take the 467-yard eighth hole, for instance. It's long and narrow, and its slim fairway is guarded by water down the left side and three gaping fairway bunkers on the right. The hole bends left, and the tee ball calls for a draw, but as AAC director of grounds Ken Mangum points out, "Even for these guys, it's an uncomfortable shot to be turning it into (toward) the water."
Downwind, Woodland can take aim at a second hazard stake down the left side, having plenty to cover the 325 yards of carry required. But into the wind, he is toying with hitting his tee shot intentionally right of the right side bunkers, where only a couple of trees and some playable rough loom. If he catches a good lie, he'd have a good angle into the green, and playing from the rough might be less of a hassle than trying to reach the green from one of the deep fairway bunkers.
He took the"right" route during a late afternoon practice round, prompting an inquisitive official to walk over and ask, "Was he TRYING to hit it here?" Told yes, he actually was, the official said, "Ian Poulter was up here, too . . . but I don't think he meant to be up here."
Woodland, who is having a breakout season – he won the Transitions, has earned $2.7 million and ranks eighth in FedEx Cup points – said there's only one dilemma with taking the right-side route.
"I could hit a fan," he said.
He then glanced 25 yards to his right and smiled, locating some relief. "Good news," he said. "There's a medical tent right there."
Golfweek.com readers: We value your input and welcome your comments, but please be respectful in this forum.
---
---
---
---
---
---
---
---
---
---
---
---
---
---
---
---
---
---
---
---
---